You have no idea how much Christmas I have crammed into this episode.
First up there's a quick recommendation of one of my favourite Christmas films.
It's called Christmas, Again and I love it.
https://www.imdb.com/title/tt3894188/
Next up is a treat for any fans of A Charlie Brown Christmas.
Nate Hance has done a fantastic Jazz take on the Vince Guaraldi soundtrack.
Have a listen here:
https://natehance.bandcamp.com/album/a-charlie-brown-christmas-nhanced
Then it's Do You Hear What I Hear with Bob Baker, and he's wishing us a Happy or Merry Christmas.
Then, thanks to our listener Timothy Lewis, I have a listen to 5 Christmas songs from the US and say if I've ever heard them before.
Here they are:
Hard Candy Christmas – Dolly Parton
https://youtu.be/GOzi-gD7-ts
Christmas in Dixie – Alabama
https://youtu.be/vjGbi5nz-8A
Tennessee Christmas – Amy Grant
https://youtu.be/pKwOByDgW3I
Colorado Christmas – Nitty Gritty Dirt Band
https://youtu.be/8b3hfepgZxg
Santa Claus is Watching You – Ray Stevens
https://youtu.be/mER2fGuSqF8
Then we have Scott Newman reading another interesting story about the life of the real Saint Nicholas.  Sounds like old Saint Nick had a bit of temper on him.
Next up we have, for the 3rd year in a row, the wonderful Shelli Arnold telling us all about her Christmas village.  You have to check out the pictures on Facebook to truly appreciate it.
Then Natalie Bickel tells us the story of how she found out the truth about Santa when she was only 6!
Natalie is the author of The Christmas Clue a delightful children's book that could be the perfect start to a yearly tradition.
Check it out here:
Then it's one of the laziest versions of A Christmas Carol I've ever covered.  It could've been so good, but instead was naff.
It's A Sesame Street Christmas Carol, don't watch it:
Then it's the quiz and we have Adam Kennedy on to try his luck and he does okay.
Adam has a very funny Christmas album that you need to listen to:
https://adamkennedy.bandcamp.com/album/literally-shrunk-down-and-living-in-my-christmas-village
Then we have Bob Baker's final Wonderful Christmastime of the year and he gives us 10 great suggestions for how to make the season bright.
This episode's recommendation is I'm Not Complaining with Robin and Juno, a wonderful podcast hosted by the world's youngest podcasters.
Have a listen:
The other recommendation is my book.  Thursday Night's Alright by Jack Andrews.
It's great.
After the credits we have Between The Lights by E F Benson read by Tony Dixon.
Tony Dixon is the host of Happy Halloween podcast which is great:
If you want to get in touch, do it.
Email:  totalchristmas@gmail.com
Website:  totalchristmaspodcast.com
Merry Christmas you beautiful people.
Listen to this episode of Total Christmas Podcast
Author: Jack
Title: Episode 72 – The Christmas Village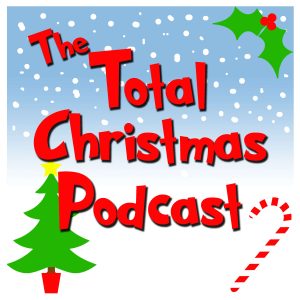 https://christmaspodcasts.com/wp-content/uploads/2020/08/totalchristmas-scaled.jpg
2560
2560
e_xander
https://christmaspodcasts.com/wp-content/uploads/2023/06/logo4-300x138.png
e_xander
2022-12-17 17:45:24
2022-12-17 18:46:09
Episode 72 - The Christmas Village