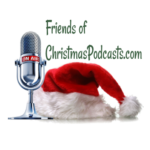 Merry Christmas! As a special bonus we are dropping a second episode this week ahead of the big day! For this episode we are heading back into the world of Home Improvement and covering 'Yule Better Watch Out' from the first season of the show.
We discuss how Mark has one of the best comebacks we've heard for his brothers, why people call the Fire Department when they get their tongue stuck to something and Matt looks back fondly on malls at Christmas time. As always, we will also decide if this episode is a holiday classic with either a 'You Go It Dude' or a 'No Way, Jose!'
Be sure to stick around through the end of the episode to listen to promos for Snow in Southtown and for Christmas Clatter. As always, if you leave us a review we will send you a FREE TGI Podcast sticker. Be sure to give us a like or follow us on Facebook and Instagram under TGI Podcast.
Listen to this episode of the TGI Podcast
Author: TGI Podcast
Title: 13. Home Improvement: Yule Better Watch Out (BONUS)