Welcome to a festive journey through the heartwarming melodies and timeless classics that define the holiday spirit! In this special video, we're thrilled to present "The Essential Christmas Playlist," a carefully curated collection of the most beloved and iconic Christmas songs that have warmed hearts for generations.
How did this playlist full of enchanting carols, joyful tunes, and heartstring-tugging ballads that capture the essence of Christmas come to pass? Join us as Todd explains the method behind the madness.
Don't miss out on the opportunity to make this holiday season truly special with the perfect soundtrack. Share this video with fellow Christmas enthusiasts, and let's create a sense of togetherness and joy through the power of music.
Thank you for being a part of the Christmas Clatter community. Wishing you a magical and musical holiday season filled with love, laughter, and the joy of Christmas songs that truly make this time of year unforgettable.
The Essential Christmas Playlist
Follow us on social media for more festive content and updates:
Instagram
Facebook
Support Christmas Clatter:
—–Affiliate Links—–
Virtual Studio
-Ecamm Live
Graphic Design
-Canva
Podcast Host
-Buzzsprout
Affiliate links mean I earn a commission from qualifying purchases. This helps support my channel at no additional cost to you.
Listen to this episode of Christmas Clatter
Author:
Title: The Essential Christmas Playlist: Explained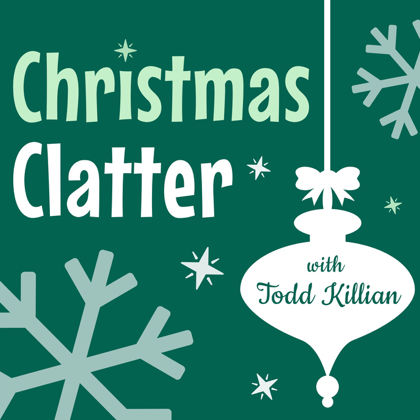 https://christmaspodcasts.com/wp-content/uploads/2020/09/Epi27-mp3-image.jpg
1400
1400
e_xander
https://christmaspodcasts.com/wp-content/uploads/2023/06/logo4-300x138.png
e_xander
2023-08-10 03:50:01
2023-08-10 05:50:29
The Essential Christmas Playlist: Explained