In this festive episode of Christmas Clatter, we are joined by Ken, a men's health and beard enthusiast from the Kensconsin YouTube channel. Get ready for a unique and spirited conversation as we delve into the world of Santa Claus – but with a twist!
Ken will be lending his expertise in facial hair to the discussion as we judge famous movie Santa Clauses based on the quality of their beards. We'll explore how a well-maintained beard can truly define the character of Santa and add to the magic of the holiday season.
Join us as we analyze iconic film portrayals of Santa, from bushy and majestic to neatly trimmed, to see which cinematic Santa sports the most impressive facial hair. It's a beard-off like no other, filled with laughter, insights, and a sprinkle of holiday cheer.
So, tune in and discover how Santa's beard can make all the difference in bringing the magic of Christmas to life on the big screen. And don't forget to subscribe and share for more festive discussions and insights.
Follow Ken on social media for more engaging content:
kensconsin.com        YouTube        Instagram
Try Just The Recipe and use promo code CHRISTMASCLATTER23 for 30% off an annual plan
The Essential Christmas Playlist
Spotify        YouTube Music        Apple Music
Follow us on social media for more festive content and updates:
Instagram        Facebook
Support Christmas Clatter:
—–Affiliate Links—–
Virtual Studio
-Ecamm Live
Graphic Design
-Canva
Podcast Host
-Buzzsprout
Affiliate links mean I earn a commission from qualifying purchases. This helps support my channel at no additional cost to you.
Listen to this episode of Christmas Clatter
Author:
Title: Grizzly Adams Morphed With Kenny Rogers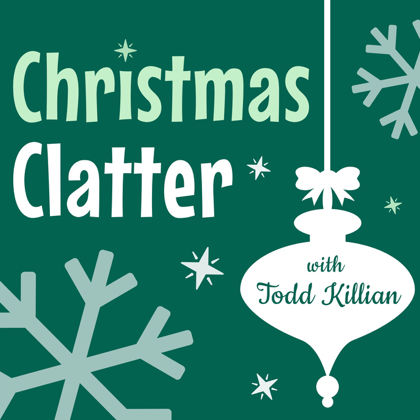 https://christmaspodcasts.com/wp-content/uploads/2020/09/Epi27-mp3-image.jpg
1400
1400
e_xander
https://christmaspodcasts.com/wp-content/uploads/2023/06/logo4-300x138.png
e_xander
2023-10-26 03:57:34
2023-10-26 05:57:59
Grizzly Adams Morphed With Kenny Rogers