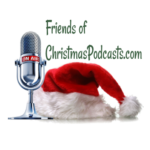 Welcome back to a brand new episode of TGI Podcast! With the NFL Playoffs in the forefront and the Super Bowl on the horizon, we are covering 'Monday Night Football' from Season 2 of How I Met Your Mother.
In this episode, Matt explains his love for HIMYM, why the finale was not as bad as everyone says it was and explains how the Sensory Deprivator 5000 is one of the funniest parts of the show as a whole. Matt also determines whether or not this should be deemed a 'classic' episode for anyone looking to get those football feels ahead of the big game!
As always, be sure to leave a review for the podcast, and if you do, you can receive your very own FREE sticker!
Listen to this episode of the TGI Podcast
Author: Matt Eurich
Title: 16. How I Met Your Mother: Monday Night Football