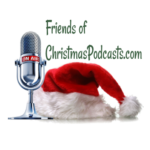 Happy Easter, ya'll! This week we are discussing "The Easter Show" from the sixth season of The Drew Carey Show.
Matt talks about his history with the show in general, how much Drew's friends are jerks, why he wanted to turn the episode off within the first five minutes and, of course, determines whether or not this should be deemed an Easter classic!
In addition to discussions about this episode of The Drew Carey Show, Matt also talks about what is coming ahead in the future on the podcast, including what to look out for this July 👀. Matt also talks about where you can hear him on some other podcasts talking Christmas episodes of Boy Meets World and Perfect Strangers!
Listen to this episode of the TGI Podcast
Author: Matt Eurich
Title: 20. The Drew Carey Show: The Easter Show