It's out later than I would have preferred, but like the inevitability of New Year's following Christmas, it is here.
To read the stories, get bio information and links on the authors, and for all other show notes, please check out WeirdChristmas.com.
Results:
Overall Winner: "The Fight" by Elizabeth Guilt
"Weird Cards" Category Winner: "If the Suit Fits" by Michelle Christophorou
"There Was a Man Dwelt by a Churchyard" Category Winner: "A Churchyard Carol" by Dan Fields
"Stocking Stuffer" Category Winner: "The Power of Presents and Spidersilk" by Daniel Ausema
Honorable Mention (in no particular order):
"The Second Coming" — Michelle Christophorou
"Married to Christmas" — Dustin Pari
"The Christmas Room" — J.D. Wilson
"Saving Cinterland" — JJ Mokrezewski
"The Messenger" — Jens Hieber
"A Christmas Burial" — Gary Ballard
"Spirits of Christmas" — D.P. Blanchard
"A lock of hair, a baby tooth, a toenail" — Eleanor Luke
"Red Nose" — Thomas Lawrance
"The Last Holiday" — John Wolf
"It's the Most Dreadful Time of the Year" — Paul Lewthwaite
"How Santa Got Schooled" — Kate Sherrod
"O Holey Night" — John Possidente
"The Yew's Embrace" — Jen Rowe
"War's End" — Adam Gottfried
"Carton Holiday" — Ibiteye Overcomer
"Christmas Spirits" — Laurie Peterson
"Piss Pistol" — Brandon Case
"Grandpa?" — Jonathan Saint
Please help support the contest, the podcast, and Weird Christmas website by buying a "coffee" (a gift in increments of $3) at Ko-Fi.com (click here). For even more support, please consider joining my Patreon page (click here) where for $2 or $5/month, you'll have access to extra content and bonuses like physical postcards mailed throughout the year. With more support, I can offer more and bigger prizes for the contest next year.
A big thank you to my volunteer readers this season: my work buddy Lisa and LW Salinas (@sithwitch), both of whom stepped in at the very last second. Otherwise, almost all the authors wanted to read their own work this year, which was fun!
Bumper music:
Listen to this episode of the Weird Christmas podcast
Author: Craig Kringle
Title: 2021 Weird Christmas Flash Fiction Contest (4th Annual Results Show)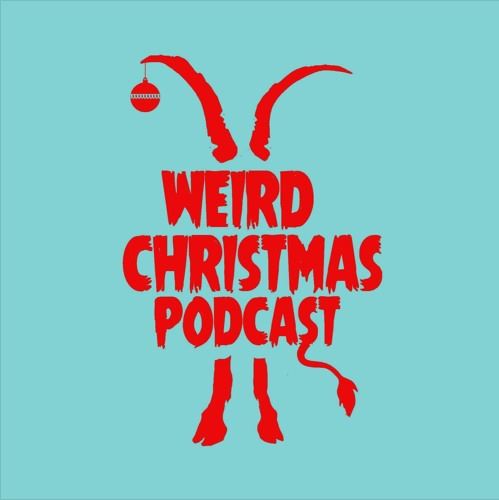 https://christmaspodcasts.com/wp-content/uploads/2020/08/weirdchristmas.jpg
500
499
e_xander
https://christmaspodcasts.com/wp-content/uploads/2023/06/logo4-300x138.png
e_xander
2022-01-02 22:20:52
2022-01-03 06:21:28
2021 Weird Christmas Flash Fiction Contest (4th Annual Results Show)