Hooray!  It's me, The Total Christmas Podcast and I'm here to spread some joy and a load of old drivel.  Hooray!
First up it's our Christmas Not So Classic and we look at All I Need Is Love, the CeeLo Green and The Muppets Christmas song from 2012.  It has a fantastic video (and needs it cause the song ain't so special).
Check it out here:  https://www.youtube.com/watch?v=zEgcLrgxUOw&t=193s
Then we discuss the tale of Babushka and the 3 Kings.  It's about an old lady who spends all her time cooking and cleaning her house then one day she gets a visit from the 3 kings and  they stay at her house and tell her about the baby they're going to visit and…  hang on, maybe you should just listen to the episode.  The story is read out in full by The Right Honorable Jacklington Fordhampton the 3rd.
This episode's version of A Christmas Carol is naff.
Here's a link:  https://www.youtube.com/watch?v=HqMfGq3okZY&t=17s
The recommendation this week is Kath and Kim.  It's a great sitcom from Australia and is very funny.  If you're in Australia you've probably seen it, but if not, it's on Netflix.
Here's a link:  https://www.imdb.com/title/tt0272397/
If you want to get in touch the email is:  totalchristmas@gmail.com
The website is:  totalchristmaspodcast.com
Merry Christmas
Listen to this episode of Total Christmas Podcast
Author: Jack
Title: Episode 32 – Babushka and the 3 Kings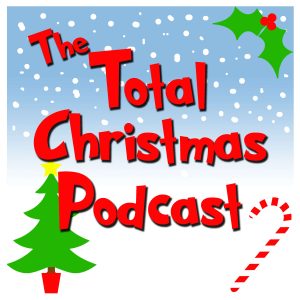 https://christmaspodcasts.com/wp-content/uploads/2020/08/totalchristmas-scaled.jpg
2560
2560
Christmas Podmaster
https://christmaspodcasts.com/wp-content/uploads/2023/06/logo4-300x138.png
Christmas Podmaster
2021-06-19 09:17:53
2021-06-21 21:23:36
Episode 32 - Babushka and the 3 Kings