It's Christmas you beautiful people.
Let's celebrate by listening to some imbecile shouting into a microphone.
First up Julie Sibilla shares the worst Christmas present that her nan gave to her mum and brother.
This episode's Yule Log is the Arendelle Castle Yule Log from Frozen, and it's on Disney plus.  If you haven't got Disney plus, don't worry, it's a pretty naff yule log.
Then Ed Daley, author of The Christmas Book, tells us a bit of the background to the David Bowie and Bing Crosby classic, the Little Drummer Boy.
To find our more about other Christmas Classic Songs, check out his book:
Then we take another look at the Top Ten Christmas Movie Lists that listeners have sent in and my own personal opinion is out the window.  Who will have the most popular list as calculate from all the other lists?
We have another fantastic song from Adam Kennedy and his Creative Commonaires, this one is called Bumbles Don't Bounce, and if you're a fan of the Rankin Bass Rudolph the Red Nosed Reindeer, I think you'll get a kick out of this one.
https://adamkennedy.bandcamp.com
This episode's version of a Christmas Carol is from 1949 and has Vincent Price narrating it.  It's pretty low budget and I have very little good to say about it.
Here's a link:
Then it's Robin Sings and the girls sing Jingle Bells.  They've sung it before, but they're older now and more refined.
Then Kevin Church shares a Christmas memory of going to listen to his family play in a brass band each Christmas.
This episode's recommendation is Darley Dance Christmas Show.  They've recorded an online version of their Christmas spectacular with songs, dancing and comedy all with a real festive feel.  It's a great way to help the arts and enjoy a Christmas show.
Here's a trailer:
https://youtu.be/xp8Qmb2H95k
And here's a link for tickets:
http://www.darleydance.co.uk/
I hope you all have a fantastic Christmas.
You know I love ya.
Listen to this episode of Total Christmas Podcast
Author: Jack
Title:
Episode 46 – It's Really Christmas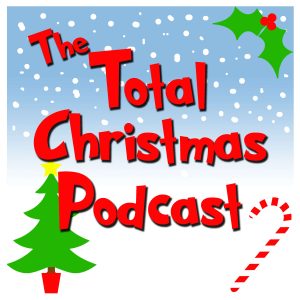 https://christmaspodcasts.com/wp-content/uploads/2020/08/totalchristmas-scaled.jpg
2560
2560
e_xander
https://christmaspodcasts.com/wp-content/uploads/2023/06/logo4-300x138.png
e_xander
2021-12-18 17:10:21
2021-12-19 17:11:10
Episode 46 - It's Really Christmas