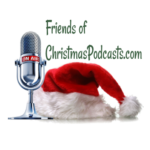 In this special bonus episode for Halloween, TGI Podcast dives into Tim Allen and Home Improvement. 'The Haunting of Taylor House' offers up nonstop action, plenty of jokes and a severed head! If you love 90s sitcoms and Halloween then this episode is for you. Settle in to find out if it gets a "You got it dude!" or a "No way, Jose!" in the rankings!
In addition to discussing the Home Improvement episode, TGI Podcast also discusses a special project that combines punk rock music and A Christmas Story from Mike of the 'Snow in Southtown' podcast. Mike's music project is called Ralphie's Red Ryders and they have an album coming out based all around A Christmas Story called "You'll Shoot Your Eye Out!" The CD will release on November 1 via Outloud Records and it will have a digital/streaming release on Black Friday.
The CD will be available at: https://radiantradish.storenvy.com/
And the digital version will be available at: https://ralphiesredryders.bandcamp.com/releases
Do not forget to leave us a review, like our Facebook page and follow us on Instagram! 
Listen to this episode of the TGI Podcast
Author: Matt Eurich
Title: A Home Improvement Halloween BONUS