Elves Frank and Crash take on the difficult question of how Santa gets Around the World in One Night. It is one of the most common questions we get here at the North Pole.
Truth be told, Santa does not really get around the world in one night – it's more like two days. The world has so many time zones that people just think he does it in one night. We track him from the North Pole every year and the truth is that he is in flight for over 32 to sometimes 48 hours every Christmas.
But of course, Santa delivers in every time zone while people are asleep. As he moves from time zone to time zone he stays in the window the whole way – which takes much more than just one night. It just seems like one night because most people only think of their own time zone, not the time zones of others.
In fact, in this episode Elf Crash tells of a time when he was in school and an inspired teacher tried to get his class to answer the question using math and science.
Crash explains why that is not necessary.
This is a good episode, one that not only answers the question but also an episode that shows how tired elves can get sometimes by just answering this question.
Enjoy!
Listen to this episode of the North Pole Podcast
Author: Santa Update
Title: Around the World in One Night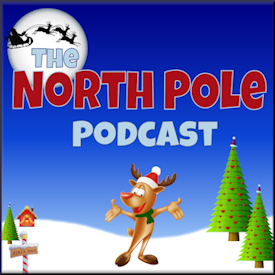 https://christmaspodcasts.com/wp-content/uploads/2020/10/nppepisode8-mp3-image.png
1516
1516
Christmas Podmaster
https://christmaspodcasts.com/wp-content/uploads/2023/06/logo4-300x138.png
Christmas Podmaster
2021-10-03 14:03:48
2021-10-03 14:03:48
Around the World in One Night