Happy Back to the Future Day! Set your time circuits to 1845 by way of 1991 for a special Christmas in July episode of the Back to the Future Saturday morning cartoon, featuring hologram clothes, the hoverboard equivalent to texting while driving, and Bill Nye the Science Guy.
The actually animated segments of the animated series feature Dan Castelleneta as Doc, plus the return of Thomas F. Wilson (Batman: The Animated Series) as various Tannens throughout history, and Christmas movie all-star Mary Steenburgen (Elf, One Magic Christmas) as Clara.
Full show notes with links at https://adventcalendar.house/episodes/back-to-the-future-dickens-of-a-christmas
****
🎙 On This Episode:
• Mike Westfall (@fallwestmike), leaving greasy footprints all over the ceiling.
• Joey O. (@ImGonnaDJ24), whom I'd entrust with the keys to my DeLorean anytime, from Y-Not Radio.
• Joseph Wade, the hoverboarding ghost of Christmas All of the Above, from Christmas Creeps and The O/S/T Party.
****
💬 Topics & Tangents:
• Mary Steenburgen playing Informer on the accordion in Last Man on Earth.
• Series art director James S. Baker storyboards his own blog.
• The Back to the Future pinball game and its random movie quotes.
• Futurepedia on how Doc's clothing converter camera works.
• Weird things we did as kids to show our parents we were responsible.
• Some toys in Fedgewick's shop shouldn't be there yet in 1845.
• Did We Wish You a Merry Christmas exist in 1845? Possibly, but not the version we know.
• Doc's wad of cash vs. England's bank notes circa 1845.
• Wilkins's dog looks like 1980s T-shirt icon Rude Dog.
• My Back to the Future-themed Good Friday and Easter Sunday tweets.
• The closest thing we could find to a Kaiju Christmas movie is 1962's Gorath.
****
📼 Retro Commercial Break:
• Back to the Future: The Ride at Universal Studios Florida (1996).
• Hi-C Ecto Cooler Commercial, starring David Kaufmann, the voice of Marty (1989).
"Back to the Future," the Animated Series, and "Dickens of a Christmas" © 1991 Universal Cartoon Studios / Amblin Television.
The Advent Calendar House can also be found hoverboarding while distracted on Twitter (@adventcalhouse) and Instagram (@adventcalendarhouse).
****
Listen to this episode of the Advent Calendar House podcast
Author:
Title: Back to the Future: Dickens of a Christmas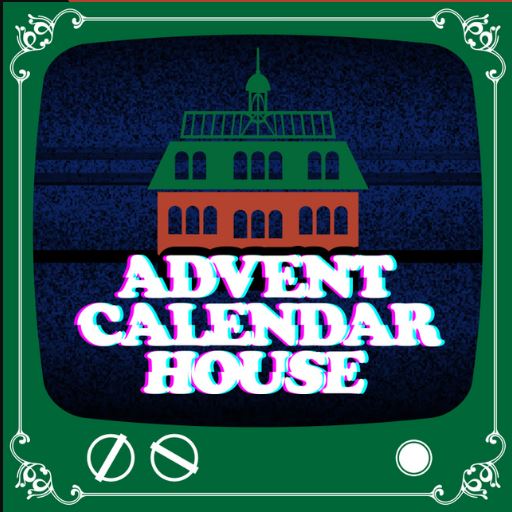 https://christmaspodcasts.com/wp-content/uploads/2020/08/adventcalendarhouse.jpg
512
512
Christmas Podmaster
https://christmaspodcasts.com/wp-content/uploads/2023/06/logo4-300x138.png
Christmas Podmaster
2021-07-10 13:42:34
2021-07-11 13:43:04
Back to the Future: Dickens of a Christmas