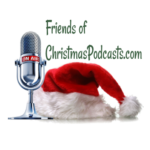 Get ready for the biggest episode of Yuletide TV yet…in terms of the number of people speaking! Chris, Brian and Jon are joined by Holli and Scarlett from the Netflixmas Podcast to discuss Canadian sitcom treasure "Three Wise Men" from the fifth season of Letterkenny (available on Hulu).
Non-Christmas topics include: UFOs, jail, parts of Wisconsin, jokes, callbacks, space shows, hot character and Japan stuff.
Find Netflixmas wherever you get your podcasts or at this Neflixmas Podcast.
Listen to this episode of YuletideTV Podcast
Author: Second Floor Productions
Title:
Bonus Ep. 16 – Letterkenny: Three Wise Men (with Holli & Scarlett from Netflixmas)