What's up, dudes? It's another minisode! Today we're celebrating Halloween and Christmas with the John Barrett penned Ted E. Bear story "Christmas Comes to Monster Mountain!" It's a the literary sequel to "The Bear Who Slept Through Christmas" and "The Great Bear Scare."
John Barrett came up with the story to "The Bear Who Slept Through Christmas" and developed the teleplay for the special which was subsequently produced by DePatie-Freleng Enterprises in 1973. The special stars Ted E. Bear as a curious bear who yearns to discover and experience Christmastide, even as he endures ridicule from the entire bear community. Barrett also wrote several sequels to the special, including "The Great Bear Scare." In this adventure, the bears of the city of Bearbank hear rumors that Count Dracula and the other monsters from Monster Mountain are going to invade and conquer Bearbank on Halloween. Teddy believes he has found a way to deter and repel the creatures, and indeed he does save the day. In fact, "The Great Bear Scare" was turned into a special layer in 1983, though the animation is stilted and incomplete. Dracula also has trouble turning into a bat for some reason.
That now brings us to "Christmas Comes to Monster Mountain." Developed by the LeFave Company, it was published in 1981 by Children's Press. The illustrations were done by Rick Reinert Productions in the style of the original special.
Dracula, the leader of the monsters, is running for re-election, and needs a scheme so vile that it secures his victory. His diabolical plot: kidnap Santa. I wonder if Jack Skellington took notes from this book. He writes a letter to Santa pretending to be a young boy so that the good saint will visit him. Sure enough, on Christmas Eve, Santa comes down Dracula's chimney and is caught in his trap. When Santa doesn't come back up the chimney, his reindeer fly off to get help. Enter Ted E Bear! He agrees to help, and since he can't rescue Santa from Dracula, he delivers all the presents in Santa's stead. On Christmas morning, as Dracula revels in his success, Ted shows up and reveals that the ploy failed because he himself delivered the presents. Dracula is sure he will lose the election; however, Santa always brings extra gifts on his trip. Ted E Bear handed them out to all the monsters for Christmas. The monsters are so overcome with joy that Dracula wins in a landslide. He brought Christmas to Monster Mountain.
Scary monsters? Check. Undaunted protagonist? Got it. Learning to fly Santa's sleigh in no time? For sure! So grab your flight map, hop on the sleigh, and deliver presents to this episode!
Check us out on Facebook, Twitter, Instagram, Totally Rad Christmas Mall & Arcade, Teepublic.com, or TotallyRadChristmas.com! Later, dudes!
Listen to this episode of Totally Rad Christmas
Author: Gerry D
Title: Christmas Comes to Monster Mountain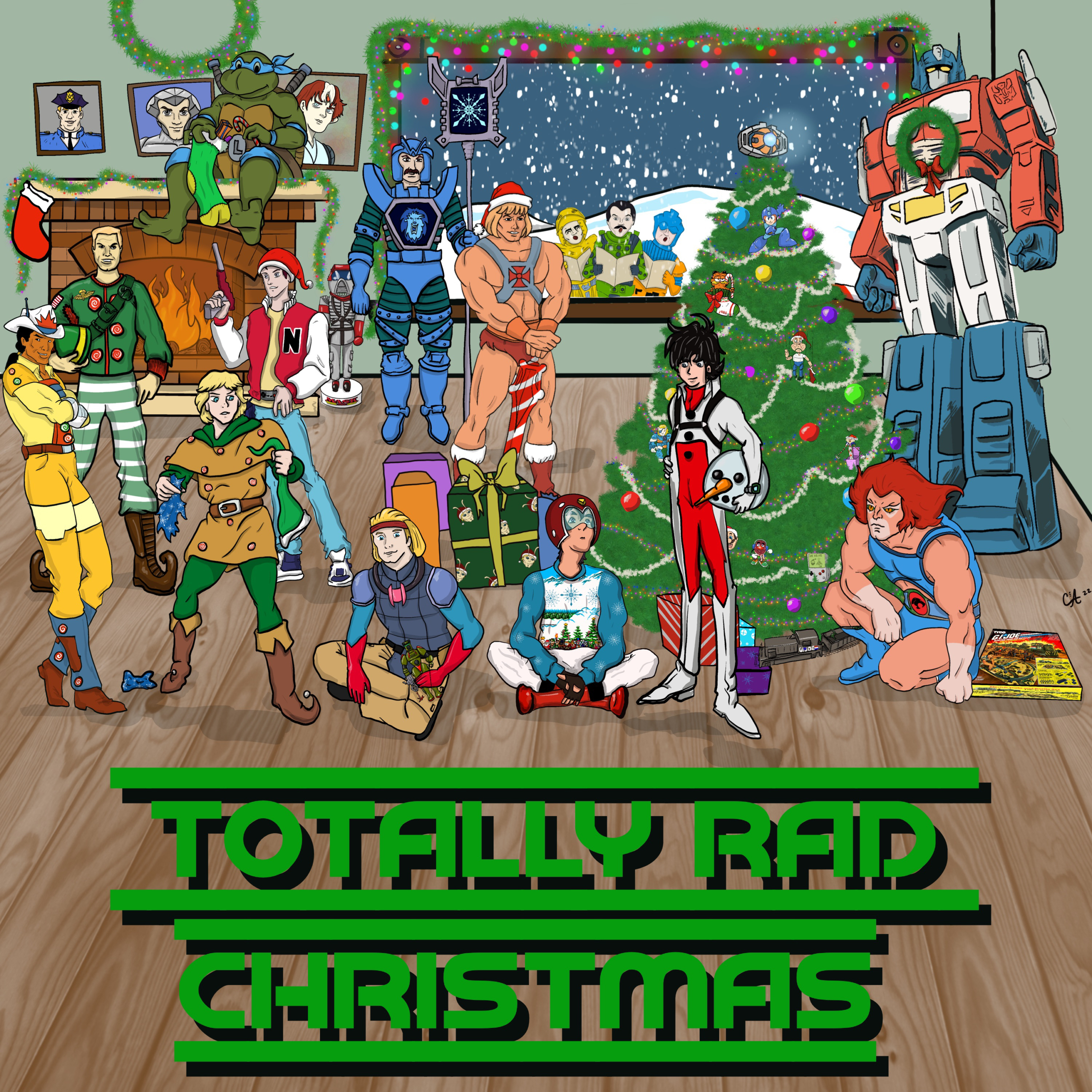 https://christmaspodcasts.com/wp-content/uploads/2023/10/7418CA16-2CBF-45F1-893C-8E5ACBC3D471-scaled.jpg
2560
2560
e_xander
https://christmaspodcasts.com/wp-content/uploads/2023/06/logo4-300x138.png
e_xander
2023-10-29 23:58:42
2023-10-30 05:59:00
Christmas Comes to Monster Mountain