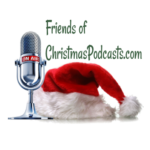 G'day mate! (Hmmm… do Australians really say that?)
In this episode, Gracie is back and we make a delicious apple pie. Unfortunately we can't share any of it, but you can make one with this recipe: https://www.bettycrocker.com/recipes/dutch-apple-pie/815d821f-058d-4177-93be-e157390e947b Pro-cooking tip: Don't forget to preheat your oven! Being the expert chef that I am, I would never do that. Heh.
Then a listener from Australia shares a Christmas memory, and I try (and fail) to list any interesting facts about the land Down Under. I do read a couple of Australia themed stories: a poem called The Aussie Night Before Christmas and then we take a trip with Australian writer Henry Lawson and his piece published in 1907 – "The Ghosts of Many Christmases". Don't worry it's not a ghost story, but rather it's a reflection on the different locations he had celebrated Christmas in his past.
Learn more about Henry Lawson: https://en.wikipedia.org/wiki/Henry_Lawson
The Aussie Night Before Christmas: http://bytesdaily.blogspot.com/2017/12/another-night-before-christmas-in.html
Send in your memories to cozychristmaspodcast@gmail.com and I'll send you a card and podcast sticker. If you get it in before October 15th, you'll be entered to win an ornament!
Ko-fi: https://ko-fi.com/cozychristmas
Etsy: https://www.etsy.com/shop/CozyChristmasPodcast 
Time Stamps:
0:00-2:30 Intro
2:30-18:45 Goodies with Gracie
18:45-22:45 Listener memories
22:45-25:42 An Aussie Night Before Christmas
25:42-27:45 Henry Lawson bio
27:45-50:36 The Ghosts of Many Christmases
50:36-53:30 Final thoughts
Listen to this episode of the Cozy Christmas Podcast
Author: ArtK
Title: Christmas in Australia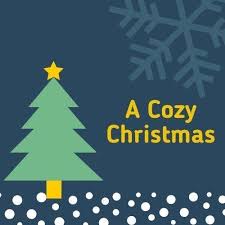 https://christmaspodcasts.com/wp-content/uploads/2020/10/cozy.jpg
225
225
Christmas Podmaster
https://christmaspodcasts.com/wp-content/uploads/2023/06/logo4-300x138.png
Christmas Podmaster
2020-10-12 05:37:15
2020-10-12 05:37:15
Christmas in Australia