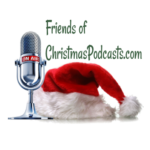 Welcome to Episode 10 of Holly Jolly X'masu! In this episode, I discuss the fantastic 1986 compilation, Winter Lounge. Compiled by musician and producer Mari Sugi, it's one of the best Christmas compilations to come out of Japan in the 1980's—a decade during which the Japanese music industry excelled at creating Christmas compilation albums.
One thing I didn't have time to get to get to during the episode was just how frustrating it was for me to acquire this album. After talking about how much I like 80s music, a friend in Japan suggested I track this down. Winter Lounge was released on both vinyl and CD (there was also a special edition CD/DVD combo, but I've never seen that for sale). A couple months after I started looking for it, by sheer luck I found copies of each for sale. A Chinese seller on eBay had the CD for $10. Record City had the LP for a much lower price, but I decided to get the CD since it would likely sound better and I wouldn't have to go through the process of digitizing it. This was right as the quarantines were ramping up, and it took over a month for the CD to arrive. Once it got here, it was the wrong CD. The seller, in a rush to get as many orders out as possible before they shut down flights to the US, had quickly slapped labels on a bunch of CDs and sent them out without double checking. He apologized, told me to keep the CD he'd erroneously sent, and said he'd track down the right CD and send it out to me as soon as he could. Thinking I'd never actually see it, I went ahead and ordered the LP from Record City. I knew it would still be there, because, when they listed it on their site, they misspelled it as "Wunter Lounge." I don't remember exactly how I found it or what I had searched on, but I stumbled across it one night after combing through hundreds of pages of their inventory. This was around the same time I found the CD. I was confident that nobody would buy it before I had had a chance to, and, sure enough, when I checked again, it was still available. It arrived a couple days later, and from the first time I played it, I absolutely loved it. As luck would have it, a month or two later, long after I'd given up on the idea of ever seeing the CD, I checked the mail and found a small cardboard package. Sure enough, my CD had finally arrived. It's a great enough album that I didn't mind ending up with both copies.
Interestingly, the first time I was exposed to Winter Lounge, I wasn't a fan. While trying to find a copy to buy, I found a link to the video for "Yellow Christmas." I only had a few Japanese albums at the time and wasn't as familiar with the music or the artists as I am now. The video is rather campy and a product of its time. It's grown on me a little, mainly because I at least recognize a few of the people in the video, but it's still rather goofy.
I nearly gave up on Winter Lounge after watching it the first time. Thankfully, when I looked it up again later, a video for "Christmas In The Air" showed up as a suggested video. I clicked on the link not expecting much, but ended up absolutely loving the song. I figured if the rest of the album fell halfway between the two, it would be worth getting. It ended up being much better than I expected, and it's an album I've returned to many times since.
As always, thanks for listening. Next month, for my Christmas episode, I'll be featuring one of the rarest, most sought-after, and most innovative Christmas albums ever produced: Jun Fukamachi's Now Sound Christmas. Be sure to listen. It's unlike anything you've ever heard. In the meantime, if you have any suggestions or recommendations, feel free to send them my way. Also, be sure to check out some of the other Christmas podcasts mentioned in this month's episodes. They're a great way to keep Christmas going year-round.
Any feedback on this episode would be appreciated. If you'd like to recommend a song or album for a future episode, drop me a line and let me know.
Remember, I've added a button to my Ko-fi page. If you'd like to support me one cup of coffee at a time, a donation is only $3. Any donations received will be put towards purchasing new Japanese Christmas music to review for future episodes. You can also find me on Facebook, Instagram and Twitter. And if you get a chance, leave me a review on iTunes. Thanks!
Listen to this episode of the Holly Jolly Xmasu Podcast
Author: Holly Jolly X'masu
Title: Episode 10 – Winter Lounge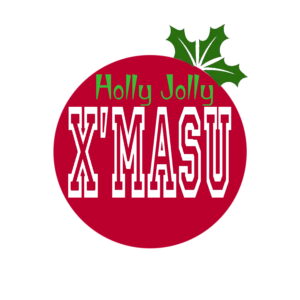 https://christmaspodcasts.com/wp-content/uploads/2020/11/hollyjollyxmasu-scaled.jpg
2560
2560
Christmas Podmaster
https://christmaspodcasts.com/wp-content/uploads/2023/06/logo4-300x138.png
Christmas Podmaster
2020-11-25 06:22:14
2020-11-25 06:22:14
Episode 10 - Winter Lounge