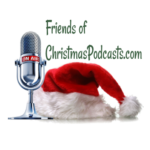 Welcome to Episode 12 of Holly Jolly X'masu! In this special bonus episode, I talk about the pitfalls and pratfalls associated with collecting foreign records. In particular, I discuss a pair of albums I thought were Christmas albums but turned out not to be.
This episode was completely unplanned. I've had the idea to cover this topic for a while, but it's not something I had added to my schedule. However, when I finished the Jun Fukamachi episode, I found that I'd gone over the size limit on my hosting plan. Rather than re-edit the episode and leave something out, I decided to bump my plan up to the next level. With plenty of storage to spare, I figured I ought to try to put out another episode. That brings me to twelve episodes for my first season.
I don't plan on doing this often. It takes a lot of time and effort to research some of these albums, and there's only so much time in a month. If I do additional bonus episodes in the future, they'll likely be along these lines. In other words, records or topics that don't fit in with the normal theme of the show. It could be anything from Korean, Indonesian or Finnish Christmas music, or possibly non-Christmas Japanese music, and likely with less background information to go along with them.
As for the albums I cover in this episode, despite them not being Christmas albums, I do have a bit of fondness for them. The research I did on them was frustrating at the time, but it helped me get better at finding new music and tracking down information about some of these albums and artists. Tropical Winter was also responsible for exposing me to more Japanese artists, and led to me discovering what is now one of my favorite albums, Mayo Shono's Ai Ai Ai.
I had a lot of fun with Ladda Sriworanan's Oh, My Dear just because it was such a challenge. I greatly appreciate the help I received on it. I was glad to finally find more details about her life. That really helped round out the whole experience. For the record, I don't intend to post any full pictures of the album cover, as this is a family-friendly podcast.
While I didn't spend nearly as much time researching this episode as I normally do, I did uncover some facts about the artists I wasn't aware of before. The biographical information about Ladda Sriworanan was the biggest find, but I also found a lot of details about the Japanese singers that I hadn't heard before. Hopefully, that kept this episode somewhat interesting.
Tropical Winter images and videos:
Kumiko Yamashita – Sekidou Komachi Doki
Hitomi "Penny" Tohyama – SFO-Oakland
Bloody Mary – Shock'n Roll Summer
Juicy Fruits Jenny – Wa Gokigen Naname (Jenny in a Bad Mood)
Mayo Shono – Fugitive
Kumiko Yamashita – Koi No Midnight DJ
Shigeharu Mukai – Pineapple Rain
Penny Tohyama – Baby, Baby, Baby
Oh, My Dear videos:
Thanks for listening, and I hope you were able to have a little fun with this episode. This wraps up my initial season and, thankfully, puts an end to 2020. For those of you who have been listening, I want to offer my sincerest thanks and best wishes for a better 2021. Remember to join me back here on the 25th of each month, and if you have any suggestions or recommendations, feel free to send them my way.
Any feedback on this episode would be appreciated. If you'd like to recommend a song or album for a future episode, drop me a line at hollyjollyxmasu@gmail.com and let me know.
Remember, I've added a button to my Ko-fi page. If you'd like to support me one cup of coffee at a time, a donation is only $3. Any donations received will be put towards purchasing new Japanese Christmas music to review for future episodes. You can also find me on Facebook, Instagram and Twitter. And if you get a chance, leave me a review on iTunes. Merry Christmas, and have a wonderful New Year!
Listen to this episode of the Holly Jolly Xmasu Podcast
Author: Holly Jolly X'masu
Title: Episode 12 – Mistaken Identity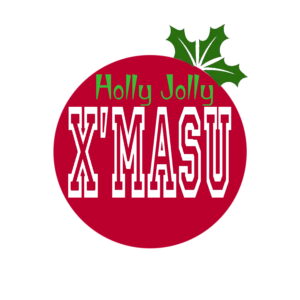 https://christmaspodcasts.com/wp-content/uploads/2020/11/hollyjollyxmasu-scaled.jpg
2560
2560
Christmas Podmaster
https://christmaspodcasts.com/wp-content/uploads/2023/06/logo4-300x138.png
Christmas Podmaster
2020-12-31 16:34:09
2020-12-31 16:34:09
Episode 12 - Mistaken Identity