Welcome to Episode 3 of Holly Jolly X'masu! In this episode, I discuss the classic 1976 album, "Christmas," from For Life Records. This was my introduction to Japanese Christmas compilation or omnibus albums, and it got me hooked on tracking down similar releases.
I was hoping to have this episode out much sooner but had a lot of delays due to issues related to the stay at home order. Once I finally had an opportunity to record it, I ran into even more problems. After recording the whole episode, I found that the input on my mic was turned all the way down. No matter what I did, I couldn't make it sound decent, so I re-recorded it. My voice was rather hoarse the second time around, and I adjusted the audio a bit during editing, so that affected the sound quality a bit. Amusingly, in a couple spots it sounds like my voice was taken off an old vinyl record. Just when I thought things couldn't get any worse, the program I use to edit the show crashed multiple times. Thankfully, I was able to recover it each time.
Below, I've included pictures of some of my favorite Christmas compilations from my personal collection, including For Life's "Christmas," and the two Firestone albums I mentioned in the episode, "Popular Christmas Classics" and "Home for the Holidays." The other two albums are two of the best Japanese Christmas albums from the 80s, "Mint Sound's X'mas Album," and "Winter Lounge."
Any feedback on this episode would be appreciated. If you'd like to recommend an album for a future episode, drop me a line and let me know. Remember, I've added a button to my Ko-fi page. If you'd like to support me one cup of coffee at a time, a donation is only $3. Any donations received will be put towards purchasing new Japanese Christmas music to review for future episodes. Thanks!
Listen to this episode of the Holly Jolly Xmasu Podcast
Author: Holly Jolly X'masu
Title:
Episode 3 – For Life's "Christmas"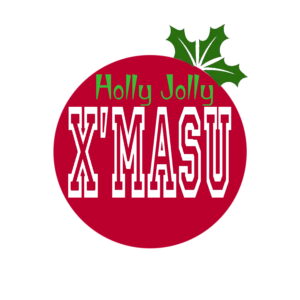 https://christmaspodcasts.com/wp-content/uploads/2020/11/hollyjollyxmasu-scaled.jpg
2560
2560
Christmas Podmaster
https://christmaspodcasts.com/wp-content/uploads/2023/06/logo4-300x138.png
Christmas Podmaster
2021-11-01 06:24:33
2021-11-01 06:24:33
Episode 3 - For Life's "Christmas"