Welcome to episode 56 of Holly Jolly X'masu! In this special Christmas In July episode, I'll be discussing a variety of summery Christmas songs from a diverse group of artists. This year's episodes was fun to put together, although I ran into a lot of speed bumps along the way. The order containing several of the songs was delayed by more than a week, then work and family life pushed me back even further. Lastly, a staff shortage at the grocery store took away several hours of editing time on the 25th, so I had no way to get this out on time. Better late than never, though.
Arisa Mizuki – The Windiest Afternoon Of The Year – 1993
Yukio Aoshima – Christmas Under A Coconut Tree – 2000
Mikiko Noda – Christmas On The Beach – 1989
Shoko Sawada – Sea, Coral And Christmas – 1993
Yu Hayami – Christmas On The Beach – 2004
Onyanko Club – Summer Christmas – 1985
Masato Honda – Santa Claus In Summer – 1998
Kiyotaka Sugiyama – Summer In Christmas – 2001
Kiyotaka Sugiyama – Southern Hemisphere December – 1989
Before Christ Butterfly – Surfing Christmas – 2007
Naomi & Goro – Santa On Surfboard – 2003
CoConut Boys – Gold Coast No Christmas – 1983
Hi-Fi Set – Off-Season Santa Claus – 1983
I hope you've enjoyed this year's Christmas In July. This year's selection featured some great songs, and a few have become real favorites of mine. August is 80s month around here, so join me in a few weeks for a pair of fun albums from Japan's Bubble Era. First up is Ken-Ichi Sonoda's Dixieland Christmas album, "White Christmas – Happy Christmas Party," from 1981. Then join me on the 25th for a fantastic compilation from 1988, "The Night Before Christmas." It includes some great, rarely-heard songs, including one from Hitomi "Penny" Tohyama, who I mentioned way back in 2020. They're both top-notch albums and you don't want to miss them.
As always, any feedback on this episode would be appreciated. If have any suggestions, or if you'd like to recommend a song or album for a future episode, drop me a line and let me know.
Remember, I've added a button to my Ko-fi page. If you'd like to support me one cup of coffee at a time, a donation is only $3. I've also opened a Redbubble store. I only have a couple designs up, but keep an eye on it as I'll be trying to add more. Half of any proceeds or donations received will be donated to support the people of Ukraine, while the rest will be used to purchase new Japanese Christmas music to review for future episodes. You can also find me on Facebook, Instagram and Twitter. And if you get a chance, leave me a review on iTunes. Thanks!
Listen to this episode of the Holly Jolly Xmasu Podcast
Author: Holly Jolly X'masu
Title: Episode 56 – Christmas In July – 2022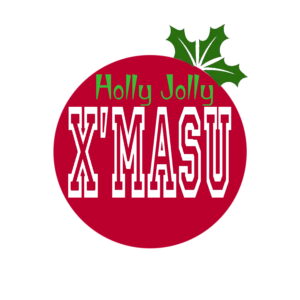 https://christmaspodcasts.com/wp-content/uploads/2020/11/hollyjollyxmasu-scaled.jpg
2560
2560
e_xander
https://christmaspodcasts.com/wp-content/uploads/2023/06/logo4-300x138.png
e_xander
2022-07-26 05:09:53
2022-07-26 06:10:13
Episode 56 - Christmas In July - 2022