Welcome to episode 71 of Holly Jolly X'masu! For my special New Year's Eve episode, I'll be talking about the 1960 album, "The Blue Diamonds' Christmas."
Growing up, when we weren't listening to Christmas music, my mom almost always had the Oldies station playing. I was always partial to the Everly Brothers and their wonderful harmonizing. When I first heard the Blue Diamonds, the Everlys were the first thing I thought of. It was no surprise that Ruud and Riem got their start emulating Don and Phil. The more I listened to it, the more I started thinking of it as the Christmas album the Everlys should have recorded. Yeah, they have a Christmas album, but it doesn't compare to the de Wolff brothers' album. I'd rank "The Blue Diamonds' Christmas" right up there with Bobby Vee's "Merry Christmas."
Thanks for listening in over the past year. I hope you'll join me in 2023 as I continue to cover the best in Japanese Christmas music. I have some great episodes lined up, featuring fantastic albums you literally can't hear anywhere else. Join me in January as I cover a pair of great instrumental albums. Up first is "Christmas In Hawaii" by the Royal Hawaiian Boys. Then tune in on the 25th as I talk about Riichi Maki's "Now Sound Christmas." Both albums are loaded with wonderful music you're sure to enjoy!
As always, any feedback on this episode would be appreciated. If have any suggestions, or if you'd like to recommend a song or album for a future episode, drop me a line and let me know.
Remember, I've added a button to my Ko-fi page. If you'd like to support me one cup of coffee at a time, a donation is only $3. I've also opened a Redbubble store. I only have a couple designs up, but keep an eye on it as I'll be trying to add more. Half of any proceeds or donations received will be donated to support the people of Ukraine, while the rest will be used to purchase new Japanese Christmas music to review for future episodes. You can also find me on Facebook, Instagram and Twitter. And if you get a chance, leave me a review on iTunes. Thanks!
Listen to this episode of the Holly Jolly Xmasu Podcast
Author: Holly Jolly X'masu
Title:
Episode 71: The Blue Diamonds' Christmas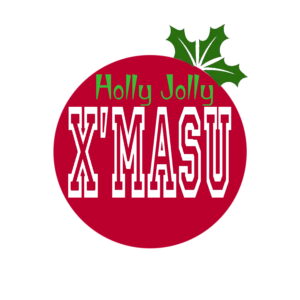 https://christmaspodcasts.com/wp-content/uploads/2020/11/hollyjollyxmasu-scaled.jpg
2560
2560
e_xander
https://christmaspodcasts.com/wp-content/uploads/2023/06/logo4-300x138.png
e_xander
2022-12-30 22:10:02
2022-12-31 22:11:43
Episode 71: The Blue Diamonds' Christmas