Welcome to episode 74 of Holly Jolly X'masu! In this episode, I'll be talking about the Christmas flexi-discs released by the confectionary company, Juchheim.
When I was a kid, one of my favorite things to spin on my record player was "It's A Super Spectacular Day" from the 1980 Mad Magazine Super Special. A few years later, it was superseded by "I'm A Boinger" from the Bloom County collection, "Billy And The Boingers Bootleg." Thanks to those and a few other I had, I've always had an affinity for flexi-discs.
When I started collecting Japanese flexis, I bought up all the affordable ones I could find. I soon got the point where most of the ones I'd see show up for auction that I didn't already have were the really scarce ones. I've managed to get quite a few of them, and some of the music on them is outstanding.
The Chieko Sogawa and Motoyuki Suzuki flexis are some of my favorites. They feature top-notch jazz from extremely obscure artists that you literally can't hear unless you buy the original disc. It's the sort of thing that got me into collecting.
I hope you enjoyed this episode and my glimpse into the world of Japanese Christmas flexi-discs. Some the music that can only be found on flexi-disc really rivals the best of my vinyl albums, and I look forward to sharing them eventually. Join me back here on the 25th for what will likely be my last Black History Month episode, at least until Chris Hart releases another Christmas album. I'll be talking about Chris Hart's "Christmas Hearts 2," which features another mix of popular Japanese and Western Christmas tunes, as well as an original or two. If you liked his first album, you're sure to enjoy this one as well.
As always, any feedback on this episode would be appreciated. If have any suggestions, or if you'd like to recommend a song or album for a future episode, drop me a line and let me know.
Remember, I've added a button to my Ko-fi page. If you'd like to support me one cup of coffee at a time, a donation is only $3. I've also opened a Redbubble store. I only have a couple designs up, but keep an eye on it as I'll be trying to add more. Half of any proceeds or donations received will be donated to support the people of Ukraine, while the rest will be used to purchase new Japanese Christmas music to review for future episodes. You can also find me on Facebook, Instagram and Twitter. And if you get a chance, leave me a review on iTunes. Thanks!
Listen to this episode of the Holly Jolly Xmasu Podcast
Author: Holly Jolly X'masu
Title: Episode 74: Sweet German Jazz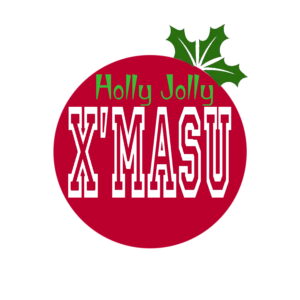 https://christmaspodcasts.com/wp-content/uploads/2020/11/hollyjollyxmasu-scaled.jpg
2560
2560
e_xander
https://christmaspodcasts.com/wp-content/uploads/2023/06/logo4-300x138.png
e_xander
2023-02-13 22:51:33
2023-02-14 05:52:33
Episode 74: Sweet German Jazz