Welcome to episode 90 of Holly Jolly X'masu! In this episode, I talk about Yuki Izumine's 2008 album, "Let It Snow!"
I've mentioned before that part of why I started collecting Japanese albums was to find new Christmas Jazz albums. I've managed to add a ton of fantastic Jazz to my collection, and they're some of my favorite albums to share with you. My episodes between now and Christmas will feature more Jazz than normal, including one album that took me over two years to track down, and another that's considered one of the holiest of Holy Grails among Japanese Christmas albums. So if you've enjoyed the Christmas Jazz I've covered so far, you'll really love what I talk about in November and December.
Be sure to join me back here on the 25th for "Christmas Songs" from 2010. It's a great compilation with some really fun and interesting selections. Then be sure to listen in on November 1st for Christmas Podcast Day, when a bunch of us Christmas podcasters release special episodes to kick off the season and encourage listeners to check out some of the other podcasters out there. My episode will tread somewhat different ground than I normally cover, but you're sure to enjoy it.
As always, any feedback on this episode would be appreciated. If have any suggestions, or if you'd like to recommend a song or album for a future episode, drop me a line and let me know.
Remember, I've added a button to my Ko-fi page. If you'd like to support me one cup of coffee at a time, a donation is only $3. I've also opened a Redbubble store. I only have a couple designs up, but keep an eye on it as I'll be trying to add more. Half of any proceeds or donations received will be donated to support the people of Ukraine, while the rest will be used to purchase new Japanese Christmas music to review for future episodes. You can also find me on Facebook, Instagram and Twitter. And if you get a chance, leave me a review on iTunes. Thanks!
Listen to this episode of the Holly Jolly Xmasu Podcast
Author: Scott Leopold
Title:
Episode 90: Yuki Izumine's "Let It Snow!"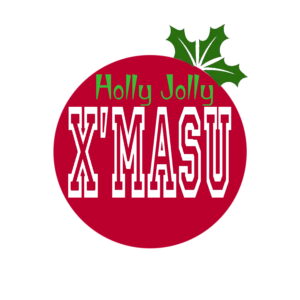 https://christmaspodcasts.com/wp-content/uploads/2020/11/hollyjollyxmasu-scaled.jpg
2560
2560
e_xander
https://christmaspodcasts.com/wp-content/uploads/2023/06/logo4-300x138.png
e_xander
2023-10-10 22:57:04
2023-10-11 05:57:26
Episode 90: Yuki Izumine's "Let It Snow!"