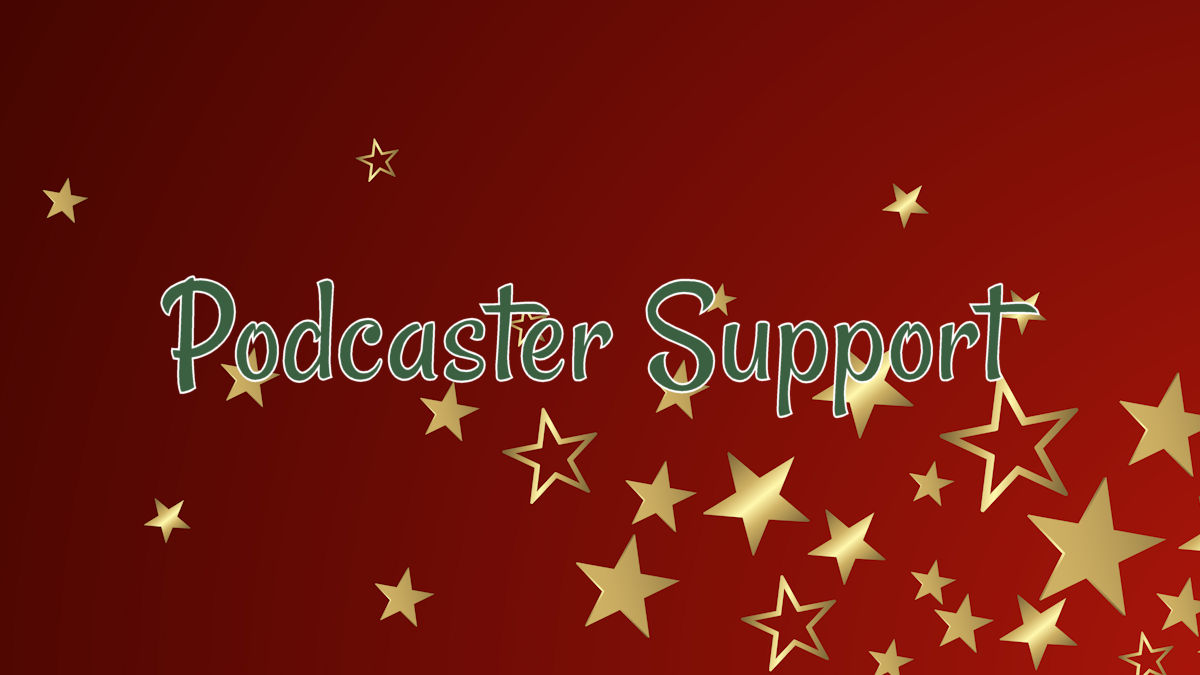 We want to support every Christmas creator out there. After all, you podcasters are the ones who bring us Christmas year round in so many fun ways. We feel the more we can support you the more you can create — and the more Christmas we can enjoy. Here are some ways we can help you:
1. Help us make it look right! We want your page in our Podcast Directory to look how you want it to look. We want every one of your episodes to feature information as you want it presented. If any of these elements need to be revised from how they are we ask that you please contact us so we can get it right.
2. Evaluate and tweak your RSS feed. You can help improve the look and nature of your offering by analyzing your podcast feed. We import it straight from the RSS supplied. Why do some look so different than others? That is your mission to resolve. If your episodes look bland or weak, there's likely information from your feed that is not configured correctly. There are a lot of great tutorials online you can reference. This is a good one.
3. Your logo is important! Not just for us but for every listener to your podcast. Tagging and adding the right cover art to each episode is critical. According to many sources most podcast listeners use their mobile devices to hear their podcasts. That means you have to be configured and looking good on those small screens. In addition, we are very reliant on a good strong image/logo for your podcast. Better than 90% of our site visitors are using a mobile device. Our site is designed best for mobile use. Your podcast image needs to be 1500px by 1500px at a minimum. These are the specs Apple, for example, requires to list with them. We try to secure the largest image file of your podcast we can find. Sometimes we can't find one large enough. Please contact us to send up the proper size if you can.
4. Use us to reach more podcast listeners. We recognize your platform is audio. Some podcasters do not have websites or large social media channels to reach a larger Christmas audience. We want to help with that:
– Write a post for The Bugle of ChristmasPodcasts.com – our news blog about, you guessed it, Christmas podcasts
– Connect with us on social media – Twitter, Facebook, Instagram and Pinterest
– Encourage listeners to come here to rate and review your podcast — or any single episode. Good ratings spreads the good news.
– Become a partner at the Merry Forums of MyMerryChristmas.com — It is the largest Christmas community online, active year round — and it is free
– Consider adding your podcast to the Kringle Radio Network — or even hosting your own show! If you can do a podcast, you can spin records, too.