We're mysteriously floating back to 1983 on an unseasonably warm Christmas adventure through Mexico on a Saturday morning cartoon that lasted a shorter amount of time than the fad it tried to cash in on.
Full show notes with links at: https://adventcalendar.house/rubik-the-amazing-cube-christmas
****
🎙 On This Episode:
• Mike Westfall (@fallwestmike), surprisingly energetic village granny.
• Gerry Davila (@RadChristmas), hiding out in the spacious trunk of my station wagon and scaring the family dog, from Totally Rad Christmas.
****
💬 Topics & Tangents:
• The History of Rubik's Cube.
• The theme song by pre-Ricky Martin Menudo.
• Ángela Moya, the voice of the kids' mother, played a small but grim part in Gleaming the Cube.
• An ode to the family station wagon.
• An archived, early-Internet Rubik fan site.
• Rubik has more powers than Superman.
• Las Posadas.
• Date a TV show by adding a CB radio.
• Rubik ending up in an eagle's nest reminded me of The Polar Express.
• Reynoldo's speed cubing skills compared to the real-life Rubik's Cube world records in 1983 and today.
****
📼 Retro Commercial Break:
• Cap'n O.G. Readmore (1985).
• Cap'n Crunch Cereal, Crunch vs. Taste (1985).
• An Alpha Bits Cereal commercial that's clearly still trying to ride the Pac-Man wave, but I'm not complaining (1985).
****
"Rubik, the Amazing Cube" and "Rubik's First Christmas" © 1983 Ruby-Spears Enterprises, Inc.
The Advent Calendar House can also be found dangling from the side of a cliff above an eagle's nest on Twitter (@adventcalhouse) and Instagram (@adventcalendarhouse).
****
Listen to this episode of the Advent Calendar House podcast
Author:
Title: Rubik, the Amazing Cube: Rubik's First Christmas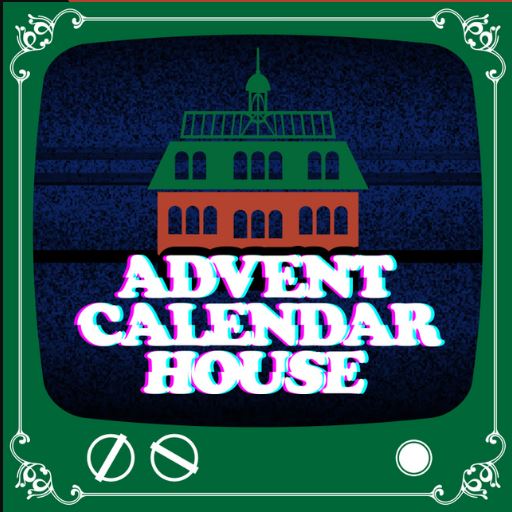 https://christmaspodcasts.com/wp-content/uploads/2020/08/adventcalendarhouse.jpg
512
512
Christmas Podmaster
https://christmaspodcasts.com/wp-content/uploads/2023/06/logo4-300x138.png
Christmas Podmaster
2021-07-04 06:12:39
2021-07-06 06:14:23
Rubik, the Amazing Cube: Rubik's First Christmas