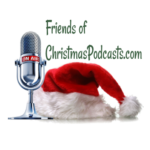 Jon takes over for the second episode of our animated shows week, revisiting American Dad to examine the fifth season episode Rapture's Delight (available on Hulu). With this unconventional Christmas tale charm the boys enough to be considered a Christmas Classic, or will it's post-apocalyptic setting make it too difficult to overcome being called a Lump of Coal? Only way to find out is to listen!
Non-Christmas topics include: hugging during the panny, Tik Tok, office work, Jon's piercing experiences, Brian bringing big Wife Guy energy to show, movies that aired on TNT, jumping the shark, and the best and worst Starburst flavors.
Wikipedia entry for this episode: https://en.wikipedia.org/wiki/Rapture%27s_Delight.
Listen to this episode of YuletideTV Podcast
Author: Chris, Brian and Jon
Title:
S2 Ep. 8 – American Dad: Rapture's Delight