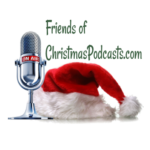 The Victorian Christmas is named after England's Queen Victoria. Victoria very famously and quite unexpectedly became Queen around the age of 18 or so. She was young, pretty and different compared to England's royalty of the past. Her coronation took the world by storm and was big news, especially in America.
She was an iconic figure during an expansive time. But did she really do anything for Christmas?
Modern historians on both sides of the Atlantic credit Victoria and her German husband, Prince Albert, for influencing Christmas in the 19th Century. Biography.com, Wikipedia, History.com, the BBC and Victoriana Magazine are all examples of credible publications making such claims.
In this shocking episode we have to debunk that and expose the truth that when it came to Christmas England's Queen Victoria and Prince Albert actually contributed little.
Victoria's story was pushed by an American woman's magazine who used a London newspaper's image of Victoria's Christmas and changed it. The magazine "Americanized" the Royal family shown in the picture. Here are the pictures side-by-side:

Is this 19th century "fake news"? Can you spot the differences? Did the new image actually mean anything? How many people of 1850 actually saw the picture? And more importantly did the image inspire Americans to actually go out and bring Christmas trees into their home?
This episode explores what actually happened with the evolution of the Christmas tree in America – and what really drove it. We take a look at Christmas ornaments of the time — and how they differed between the UK and the US.
This episode tells the story of the Little Match Girl, the Holly and the Ivy, and the "rugged individualism" of American Christmas decorations and Christmas Eve traditions. Exposed as well is yet another version of the Christmas pickle story and just what stocking stuffers during the 19th century looked like.
And, back by popular demand, is another salute to the American Christmas tradition of pumpkin, including a classic American story of General Ulysses S. Grant that you just have to hear.
In all, this is a surprising episode of the Christmas stuff of the Victorian Christmas. And there's more yet to come!
Sponsor of this episode:

Listen to this episode of the Merry Little Podcast
Author: Merry Podcaster
Title: The Victorian Christmas, Part V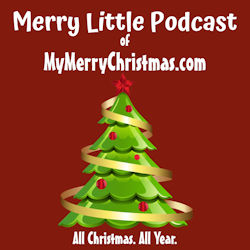 https://christmaspodcasts.com/wp-content/uploads/2020/06/merrypod.png
1500
1500
Christmas Podmaster
https://christmaspodcasts.com/wp-content/uploads/2023/06/logo4-300x138.png
Christmas Podmaster
2020-08-17 19:26:50
2020-09-24 15:55:35
The Victorian Christmas, Part V