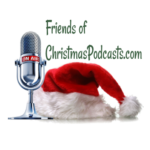 On this episode of the NetfliXmas Podcast, Scarlett is pre-gaming for her birthday and we have special guest Trumaine Bradley.  We all talk about going to Catholic school, shoes with holes in them and reminding people they should VOTE!
Disclaimer: we say swears.
Here are some things you can check out to support our awesome guest, Trumaine: 
Monday nights at 8pm, he hosts a show called Monday Night TOPS. You can find it here https://www.facebook.com/BigLaughComedy
IG: @trumainebradley
Listen to this episode of the NetFlixmas Podcast
Author: netflixmaspodcast
Title:
The Holiday Calendar, feat. Trumaine Bradley – Snowflakes, Too Much Advice, and That's NOT Helen Hunt?