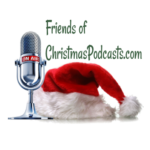 Happy last-day-of-Chanukah! In this very special episode, join Julia, Thom, and Anthony as they are joined by longtime listener – and frequent guest – April Ryley to cover the classic children's Chanukah special, A Rugrats Chanukah! Along with Tommy, Chuckie, Phil, Lil, and Angelica, the elves learn all about this Jewish holiday not only from Grandpa Boris and Grandpa Shlomo, but also from April herself who discusses many of her family's personal traditions and just how historically accurate this cartoon episode is. As always when April guest hosts the pod, this is one fun, informative episode you do not want to miss! So light that menorah, bundle up with a blanket near the fire with a cup of hot chocolate, enjoy this episode and the final night of Chanukah, and get excited about the fact that we are only one week away from Christmas!
*Special Note: This episode was originally intended for Patreon, when we were hoping to record another episode with April for our main feed to mark the first night of Hanukkah. As always happens during the most wonderful time of the year, however, time got away from us, and we were never able to record that episode. Wanting to celebrate the Jewish holiday with all of our listeners, however, we decided to share this on our main feed. But this is why you'll hear references in the recording to this being a Patreon episode and references to another Hanukkah episode that was supposed to drop before this. Thanks for understanding!*
Listen to this episode of Tis the Podcast
Author: Tis the Podcast
Title:
Those Candles Aren't For Tommy's Birthday! They're For Chanukah!