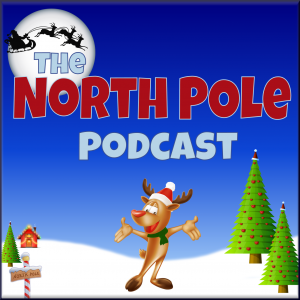 Tracking Santa with the North Pole is a whole new level in Santa tracking. We have been doing it here at the North Pole for decades but for the world at large it has only been available for the last 30 years or so.
It is not like Santa tracking you see anywhere else online or offline.
The North Pole Flight Command Center at the North Pole tracks Santa as part of their job. They not only get Santa and his sleigh off the ground but they follow him every stop of the way. They are the first trackers of Santa.
Their job is to keep Santa's sleigh loaded, to keep Santa on time, to keep him safe, and to return him home.
That is a very big job.
It requires the help of thousands of sleighs and reindeer — plus millions of elves around the world. We call them Tracker Elves.
In this episode of the North Pole Podcast Elves Frank Myrrh, Crash Murphy and Roger Star hold a discussion about why elves love the work of tracking Santa.
Elf Roger Star is the International Director of Santa Trackers. If you do see him online, most of the time it is posting direction to trackers at SantaTrackers.net, a private website just for elves. That site is used to recruit, train and work with Tracker Elves around the world.
Elf Crash Murphy, as you know, has a special role in tracking Santa. He follows Santa's sleigh on Christmas as an eye-in-the-sky reporter for Kringle Radio. During the rest of the year he works to recruit and train new elves (and to answer general questions about Santa, the elves and life at the North Pole from his many radio listeners).
Frank, Crash and Roger bring you up to date in this episode of all the things the North Pole Flight Command Center is doing to help Tracker Elves this Christmas.
They discuss how anyone who believes in Santa can become an elf themselves and start their elf career by tracking Santa for Santa, right in their own home.
This is a groundbreaking episode for anyone new to Santa Update or tracking Santa.
You can always track Santa on your own, using inferior tracking services on the Internet. Or you can track Santa as one of his elves with those other who track Santa for Santa.
We think you will like our experience better. This episode will teach you how all those tracking pieces fit together.
Listen to this episode of the North Pole Podcast
Author: Elf Ernest
Title: Tracking Santa with the North Pole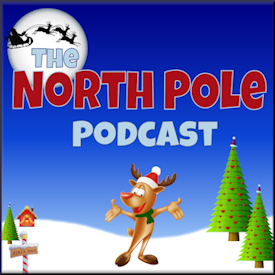 Visit NorthPolePodcast.com to explore the archives!
https://christmaspodcasts.com/wp-content/uploads/2020/09/npp-300x300.png
300
300
Christmas Podmaster
https://christmaspodcasts.com/wp-content/uploads/2023/06/logo4-300x138.png
Christmas Podmaster
2020-09-06 16:26:46
2020-09-06 16:26:46
Tracking Santa with the North Pole