Welcome to episode 62 of Holly Jolly X'masu! In this episode, I'll be talking about the 2010 compilation, "We Wish You A Happy."
A lot of my collecting requires leaps of faith. So many of the albums I buy aren't available online, so I can't sample them in advance. This is especially true of the older ones, but even a lot of the music from the 1990s and later still can't be streamed. I learned early on that the bloggers I rely on for recommendations have vastly different tastes than I do, so while a recommendation from them may be a start, I try to look for something else in their comments or the album's content to convince me that I might like a particular album.
"We Wish You A Happy" was one where I had nothing to go on other than recommendations a clip of Riddim Saunter's "Guest Of A Christmas." I was glad I put my doubts aside and got it, though, because it turned out to be an enjoyable album.
I hope that at least a couple of the songs here suited your tastes. I felt there was enough variety that nearly anyone could find something to enjoy. I have some great and unique albums lined up, so be sure to tune in in November. Up first, for Christmas Podcast Day on November 1st, I'll be revisiting one of my earliest episodes. I've remastered Episode 5, where I talked about Jackey Yoshikawa's "Christmas With Blue Comets." You'll get to hear more of the albums plus a few songs from Jackey's later Christmas EP. Then listen in the rest of the month as I talk about artists who were "Big In Japan." I'll be talking about everyone from figure skater Janet Lynn, to the Ventures, Jimmy Osmond and others, including a couple of hard to find records that I'm sure you'll enjoy.
As always, any feedback on this episode would be appreciated. If have any suggestions, or if you'd like to recommend a song or album for a future episode, drop me a line and let me know.
Remember, I've added a button to my Ko-fi page. If you'd like to support me one cup of coffee at a time, a donation is only $3. I've also opened a Redbubble store. I only have a couple designs up, but keep an eye on it as I'll be trying to add more. Half of any proceeds or donations received will be donated to support the people of Ukraine, while the rest will be used to purchase new Japanese Christmas music to review for future episodes. You can also find me on Facebook, Instagram and Twitter. And if you get a chance, leave me a review on iTunes. Thanks!
Listen to this episode of the Holly Jolly Xmasu Podcast
Author: Holly Jolly X'masu
Title: Episode 62 – We Wish You A Happy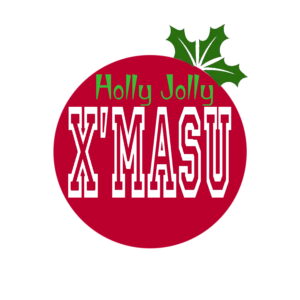 https://christmaspodcasts.com/wp-content/uploads/2020/10/Logo-scaled.jpg
2560
2560
e_xander
https://christmaspodcasts.com/wp-content/uploads/2023/06/logo4-300x138.png
e_xander
2022-10-24 22:50:14
2022-10-25 05:50:39
Episode 62 - We Wish You A Happy