Welcome to episode 80 of Holly Jolly X'masu! In this episode, I'll be talking about Lisa Ono's 2004 album, "Boas Festas 2 – Feliz Natal."
This is coming out a lot sooner than normal after my last episode. Despite all the setbacks I've been facing over the past few months, I wanted to make sure I got both episodes out this month. I'm hoping things calm down and I'm able to get back to a more regular release schedule.
As I said last time, I really hope you enjoyed Lisa Ono's music as much as I have. Every once in a while when I'm preparing for an episode, after hitting play on an album for the 15th time, I'll be ready to move on to something else. As much as I've listened to both of these CD's this month, I never grew tired of them.
Be sure to join me next month for a pair of great albums. Up first is Hiro Tsunoda's "Ballad X'mas" from 1991, along with a couple Christmas singles. Then join me on the 25th for one of the oldest Japanese LP's I have, "Blue Christmas – Trumpet Mood Collection," by Keiichiro Ebihara and His Lobsters from 1959. They're both a lot of fun and I'm sure you'll enjoy them.
As always, any feedback on this episode would be appreciated. If have any suggestions, or if you'd like to recommend a song or album for a future episode, drop me a line and let me know.
Remember, I've added a button to my Ko-fi page. If you'd like to support me one cup of coffee at a time, a donation is only $3. I've also opened a Redbubble store. I only have a couple designs up, but keep an eye on it as I'll be trying to add more. Half of any proceeds or donations received will be donated to support the people of Ukraine, while the rest will be used to purchase new Japanese Christmas music to review for future episodes. You can also find me on Facebook, Instagram and Twitter. And if you get a chance, leave me a review on iTunes. Thanks!
Listen to this episode of the Holly Jolly Xmasu Podcast
Author: Holly Jolly X'masu
Title:
Episode 80: Lisa Ono's "Boas Festas 2 – Feliz Natal"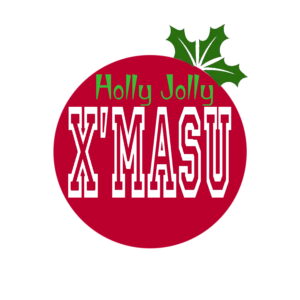 https://christmaspodcasts.com/wp-content/uploads/2020/11/hollyjollyxmasu-scaled.jpg
2560
2560
e_xander
https://christmaspodcasts.com/wp-content/uploads/2023/06/logo4-300x138.png
e_xander
2023-04-29 22:54:13
2023-05-01 05:54:37
Episode 80: Lisa Ono's "Boas Festas 2 - Feliz Natal"