Welcome to episode 81 of Holly Jolly X'masu! In this episode, I'll be talking about Hiro Tsunoda's 1991 album, "Ballad X'mas."
This was a fun episode to work on. I love Tsunoda's voice, and the non-Christmas songs on his album gave me something a little different to talk about. It also let me discover Zapp's version of "Ooo Baby Baby." As a native Daytonian, I was surprised to learn a few months ago that Zapp was pretty big in Japan. I was lucky enough to cross paths with Roger Troutman once back in my teens. We were driving past when he was walking out of Troutman Studios. I hollered, "Roger, I want to be your man!" (The song was huge at the time.) He laughed and waved. The fact that he reacted at all was a big thrill for me.
As I mentioned in the episode, I would have loved some Christmas music from a 1970s-era Hiro Tsunoda. "Ballad X'mas" is great, but I think an album from 15-20 years earlier would have turned into a Christmas funk classic. Also, as promised, here are a few videos, including Zapp's "Ooo Baby Baby" and Randy Crawford's "Almaz."
Hiro Tsunoda and the Space Band – Mary Jane (1972)
Hiro Tsunoda – I Love You (B-side to "Mary Jane")
Hiro Tsunoda and the Space Band from the 1974 One Step Festival
I hope you enjoyed learning about and listening to Hiro Tsunoda. He has a lot of other great music, so you might find yourself going down a rabbit hole on YouTube after checking out the videos. Thanks again to Rocket Brown for introducing me to him. If you get a chance, check out Come Along Radio, where Rocket plays and talks about some of the best music City Pop has to offer.
Despite my best efforts, I wasn't quite back on track with my release dates. This was supposed to be my May 11th episode, but instead was pushed back to the 25th. I'm shooting for a Memorial Day release for my next episode, where I talk about Keiichiro Ebihara and the Lobsters' "Blue Christmas – Trumpet Mood Collection" from 1959. It's a fantastic album and a smooth way to start your summer.
As always, any feedback on this episode would be appreciated. If have any suggestions, or if you'd like to recommend a song or album for a future episode, drop me a line and let me know.
Remember, I've added a button to my Ko-fi page. If you'd like to support me one cup of coffee at a time, a donation is only $3. I've also opened a Redbubble store. I only have a couple designs up, but keep an eye on it as I'll be trying to add more. Half of any proceeds or donations received will be donated to support the people of Ukraine, while the rest will be used to purchase new Japanese Christmas music to review for future episodes. You can also find me on Facebook, Instagram and Twitter. And if you get a chance, leave me a review on iTunes. Thanks!
Listen to this episode of the Holly Jolly Xmasu Podcast
Author: Holly Jolly X'masu
Title:
Episode 81: Hiro Tsunoda's "Ballad X'mas"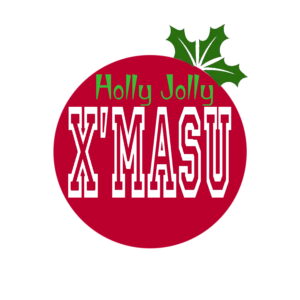 https://christmaspodcasts.com/wp-content/uploads/2020/11/hollyjollyxmasu-scaled.jpg
2560
2560
e_xander
https://christmaspodcasts.com/wp-content/uploads/2023/06/logo4-300x138.png
e_xander
2023-05-24 22:59:26
2023-05-25 05:59:46
Episode 81: Hiro Tsunoda's "Ballad X'mas"