Welcome to episode 83 of Holly Jolly X'masu! In this episode, I'll be talking about Yoshiyas Ueda and Swing West's "Electric Guitar Christmas."
I keep saying I'm a sucker for these flexi-discs. Whether it's a sonojournal, a promotional flexi, a musical greeting card, or a cardboard postcard, I have a hard time passing on them when they show up for sale. They're poorly documented overall, and a lot of them are hidden gems, containing great music from unknown artists. I've been lucky enough to get some of the most sought-after flexis and I look forward to sharing more of them with you.
I was pretty fascinated with Swing West, especially as I learned more about them and how so many members of the band went on to do bigger and better things. While those individuals would have a huge influence on the Japanese recording industry on their own, Swing West is mostly forgotten today, which is a shame considering how great their music was, and how innovative and adventurous some of their arrangements were. While there isn't much of their music online, I did find a video for Masayuki Yuhara's version of "Ame no Ballad," which I've posted below.
Masayuki Yuhara – "Ame no Ballad" – 1971
I hope you enjoyed learning about Swing West and their Christmas music. Join me on the 25th when I talk about the 1964 compilation, "Golden Christmas Party." I've mentioned before how I've been lucky enough to find a few albums that my friend Santa-ro didn't previously know about. This is one of those and the bulk of the music on it was never included anywhere else. It's a real treat, and you're sure to enjoy it.
As always, any feedback on this episode would be appreciated. If have any suggestions, or if you'd like to recommend a song or album for a future episode, drop me a line and let me know.
Remember, I've added a button to my Ko-fi page. If you'd like to support me one cup of coffee at a time, a donation is only $3. I've also opened a Redbubble store. I only have a couple designs up, but keep an eye on it as I'll be trying to add more. Half of any proceeds or donations received will be donated to support the people of Ukraine, while the rest will be used to purchase new Japanese Christmas music to review for future episodes. You can also find me on Facebook, Instagram and Twitter. And if you get a chance, leave me a review on iTunes. Thanks!
Listen to this episode of the Holly Jolly Xmasu Podcast
Author: Scott Leopold
Title:
Episode 83: Yoshiyas Ueda and Swing West's Electric Guitar Christmas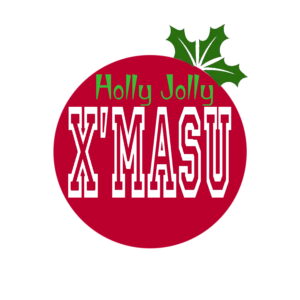 https://christmaspodcasts.com/wp-content/uploads/2020/11/hollyjollyxmasu-scaled.jpg
2560
2560
e_xander
https://christmaspodcasts.com/wp-content/uploads/2023/06/logo4-300x138.png
e_xander
2023-06-20 05:52:38
2023-06-21 05:53:05
Episode 83: Yoshiyas Ueda and Swing West's Electric Guitar Christmas