Nominate a Podcast for the Best of Christmas Podcasts 2023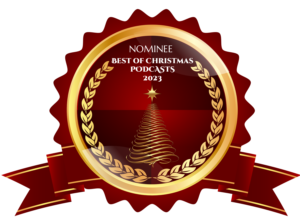 2023 marks our 3rd Annual Best of Christmas Podcasts Awards as decided upon you, the listeners of the Christmas Community online.
We are now accepting nominations for this year's awards. Who are your favorites? Who is new? What do you like in terms of Christmas for your ears? Tell us!
It begins with a nominating process. We feel there is no better way to begin to identify what's out there than asking for suggestions of podcasts we should check out.
Nominations for this year's Best of Christmas Podcasts are open until the end of Christmas in July (7/31/23). 
On August 1st we will announce via ChristmasPodcasts.com the official nominees by category. Then the voting, the surveys and the critical evaluations really begin.
When will we know the Best of Christmas Podcasts 2023 final results? That comes at the end of October, as has been our tradition.
Ready? Nominate your favorite Christmas podcast below: