About this podcast
The Northpole Podcast is a production of North Pole Radio News and the elves at SantaUpdate.com, the longest serving Santa tracker online.
It provides information about Santa Claus, the North Pole and elf life and culture.
To contact the North Pole, please click here.
The information below provides current updates from the North Pole as well as additional contact informatio.
---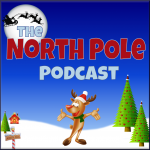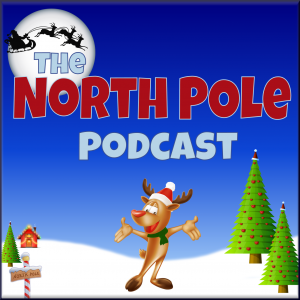 Here are the most recent episodes of
The Northpole Podcast
:
North Pole Halloween

by

Elf Rodrigo Diaz-Lopez

on October 27, 2020

The North Pole Halloween party is one that we cover in the news every year. It's a big deal. And we have been getting a lot of questions about it. So Frank and Crash decided... read more North Pole Halloween

Santa Claus and the Coronavirus

by

Elf Rodrigo Diaz-Lopez

on October 3, 2020

Mail coming in to the North Pole is focused right now on concerned about Santa and the Coronavirus. In this special episode Elves Frank Myrrh and Crash Murphy talk about how the North Pole is... read more Santa Claus and the Coronavirus
---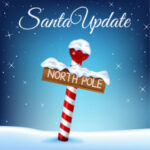 SantaUpdate.com has been tracking Santa from the North Pole online since 1991 – making it the old Santa tracker on the Internet. This merry tradition is presented commercial-free in a family friendly environment and enjoys fans all around the world. The site operates year round.
Recent North Pole News from Santa Update:
Elves Creating Halloween Costumes This Week

by

Elf Ernest

on October 29, 2020

The North Pole is busy this week as elves are creating Halloween costumes like crazy. How can we tell it's crazy? Because it is so quiet. Some elves have taken the week off and many are holed up in home workshops creating their Halloween masterpieces. As you know, if you have followed our news reports

North Pole Getting Ready for Halloween

by

Elf Ernest

on October 27, 2020

The North Pole is getting ready for Halloween. It is a big, big week. The talk everywhere is about the costume contest. You know how elves love a contest. We have a whole season of contests over this next month. The Halloween costume contest is as big as they come. You have no idea how
Santa Update on Social Media:
Twitter
Facebook
---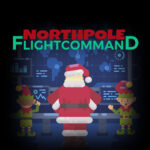 Recent Santa Tracking News from North Pole Flight Command:
Halloween Break Planned for Test Pilots

by

Elf Meg Nogg

The test flights of Santa's sleigh continues over parts of Asia and the Pacific ocean this week. For those following along on the map you will likely see the sleigh heading north in the coming days. That is because the test pilots and the reindeer will be bringing the sleigh back to the North Pole

Santa's Sleigh Heading to the South Pacific

by

Elf Meg Nogg

After about a week in South America Santa's sleigh is now going to head west over the Pacific on its way to New Zealand and Australia. Officials in North Pole Flight Command are not yet ready to say how long the sleigh will fly there. We still have not learned much about the test flights