About this podcast
The Northpole Podcast is a production of North Pole Radio News and the elves at SantaUpdate.com, the longest serving Santa tracker online.
It provides information about Santa Claus, the North Pole and elf life and culture.
To contact the North Pole, please click here.
The information below provides current updates from the North Pole as well as additional contact informatio.
---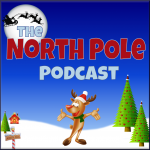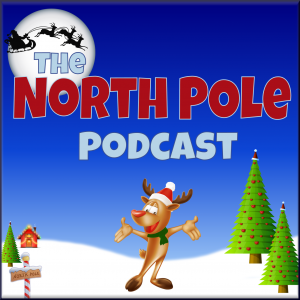 Here are the most recent episodes of
The Northpole Podcast
:
Stuff You Don't Know About Santa

by

Elf Rodrigo Diaz-Lopez

on December 12, 2020

Stuff you don't know about Santa is the topic of conversation in this special episode of the North Pole Podcast. By request from several teachers and many parents we were asked to do a podcast... read more Stuff You Don't Know About Santa

Things to Know About Reindeer

by

Elf Rodrigo Diaz-Lopez

on November 17, 2020

Reindeer are a special part of Christmas. Santa just could not be Santa without them. But what do you really know about reindeer? With the late arrival of the reindeer to the North Pole in... read more Things to Know About Reindeer
---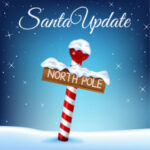 SantaUpdate.com has been tracking Santa from the North Pole online since 1991 – making it the old Santa tracker on the Internet. This merry tradition is presented commercial-free in a family friendly environment and enjoys fans all around the world. The site operates year round.
Recent North Pole News from Santa Update:
Santa Update on Social Media:
Twitter
Facebook
---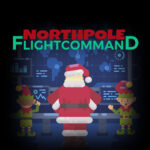 Recent Santa Tracking News from North Pole Flight Command:
200 Days to Santa's Launch

by

Elf Meg Nogg

North Pole Flight Command marks 200 days until Santa's Launch today. This is a significant milestone in the countdown. This week Elf Buck Sanchez will be checking in with each critical component of the launch team to see where they are in relation to their goals. The sleigh team will be evaluated about the readiness

New Bedtime Advisory Process Gets Tested

by

Elf Meg Nogg

The process of sending out bedtime advisories from Santa's sleigh is being updated and tested at this time. This may be the first time in more than 25 years that this process might change. Presently, Santa himself directs the process from his sleigh using computer assisted voice commands to send out prompts for when believers