Vote for Best of Christmas Podcasts 2023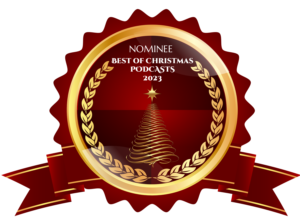 Vote on this page from August 1st, 2023 through October 31st, 2023 to recognize the Best of Christmas Podcasts. Nominees were selected by fans of Christmas Podcasts.
You can vote as many times as you would like. Please select a podcast and register the category for that podcast with your vote. This is not the only voting venue or method available. Private polling, offline polling and special select interest group polling takes place during the voting period. Encourage others you know to support Christmas Podcasters and the great work they put forth!