There's no hiding from it….   Christmas Is Here!  Hallelujah!
The show is packed.
First up why not have a listen to The Happy House Sessions Christmas Mash-Up from Steven Beech.  It's an hour of Christmas favourites all crammed together to get you in the spirit:
I've been inundated with requests from our US correspondent Scott Newman for the What The Dickens segment, so I do my best to cover all of them.
There's a lot, but it's interesting stuff.
This episodes Do You Hear What I Hear from our podcast barman Bob Baker discusses how us Brits can't stop using the word 'Cheers'.
Then it's the quiz and Ed Daly, the author of the Christmas Book gives it his best.
Check out his book, it's great:
Last year I played a few of Adam Kennedy's Christmas songs, from his album Literally Shrunk Down and Living In My Christmas Village.  Well this year I've got him on the show to talk to us about some more of his songs.
They are very funny and you need to give the album a listen:
https://adamkennedy.bandcamp.com/album/literally-shrunk-down-and-living-in-my-christmas-village
Then Bob Baker is back with Wonderful Christmas time.  Learn about Christmas Haunted Houses, Christmas Castles and Surfing Santas.
This week's recommendation is my book again. . .  because last time I recommended it no on listened.  Well not no one, but only 5 people, and bearing in mind this is the greatest work of literature ever written I think more people should give it a shot.
Here's the link.  If you buy it I'll shut up about it:
Why not get in touch.
You can email:
totalchristmas@gmail.com
or have a look at the website:
totalchristmaspodcast.com
Merry Christmas
Listen to this episode of Total Christmas Podcast
Author: Jack
Title:
Episode 71 – It's Really Christmas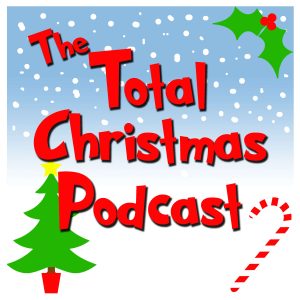 https://christmaspodcasts.com/wp-content/uploads/2020/08/totalchristmas-scaled.jpg
2560
2560
e_xander
https://christmaspodcasts.com/wp-content/uploads/2023/06/logo4-300x138.png
e_xander
2022-12-10 17:39:03
2022-12-10 21:41:06
Episode 71 - It's Really Christmas