Merry Christmas you beautiful people!
It's another pam-jacked episode and we start off with another Jack Ask, but not only that, it has a fantastic new jingle.  Quite frankly it's the highlight of the show.
Then our Podcast Barman Bob Baker gives us another suggestion for how to keep it Christmassy all year, this one was sent in by Jennifer Kay and our podcast mascot Little Elmer.
Next up is the quiz.  I scored 7, see if you can beat that.
Then it's the joke.  The less said the better.
This episode we're giving away some lovely little books.  They're part of the 'Seth's Christmas Ghost Stories' series.  All you have to do is contact me with the four little words 'Yeah, I'll 'ave 'em' or if you're a bit more refined you might like to say 'Yes, I will have them.'
To learn more about the books here's a link:
Then Bob is back and this week he's discussing how we described those gentlemen who collect your garbage or rubbish.
This episode's version is the not particularly outstanding version by Jetlag Productions.  There are one or two highlights but you can live without it.
Here's a link:
This episode's recommendation is The Happy Halloween podcast from friend of the show Tony Dixon.  It looks at all things Halloween and is great for this time of year.
Check it out:
https://podcasts.apple.com/tr/podcast/the-happy-halloween-podcast/id1633589441
If you want to get in touch I'd love to hear from you.
Email:  totalchristmas@gmail.com
Websiter: totalchristmaspodcast.com
Merry Christmas.
Listen to this episode of Total Christmas Podcast
Author: Jack
Title: Episode 93 – Jack Ask Jingle All The Way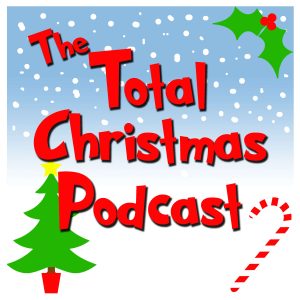 https://christmaspodcasts.com/wp-content/uploads/2020/08/totalchristmas-scaled.jpg
2560
2560
e_xander
https://christmaspodcasts.com/wp-content/uploads/2023/06/logo4-300x138.png
e_xander
2023-10-21 05:45:48
2023-10-22 18:47:19
Episode 93 - Jack Ask Jingle All The Way