Welcome to episode 43 of Holly Jolly X'masu! In this episode, I'll be discussing the 2016 album, "Christmas Songs" by the R&B Pop artist, May J.
When I first started collecting Japanese Christmas music, I didn't buy much contemporary music. My main focus was the 1960s through 1980s. As I got more, though, and started doing my podcast, I started checking out more recent music. I've found some great albums, so I'm glad I expanded my horizons a bit. I've mentioned before that, for a while, I relied on some sharing sites to find new music. Part of what intrigued me about May J.'s album was the fact that, not only was it not on any of those sites, but as soon as one site would upload it, it would either be taken down immediately, or the site itself would actually be taken down. I'm guessing the Mouse was the main reason for that, which is why I only include a brief sample of the one song in this episode.
You may have noticed that this episode came out later than I planned, and that I've been absent from social media for the most part. Some of that is due to the post-Christmas malaise that normally sets in, but my personal life has also been extremely hectic. I'm hoping to be back on track shortly.
I hope you enjoyed May J.'s album. Join me back here on the 25th as I discuss Chris Hart's 2015 album, "Christmas Hearts – Winter Gift," for Black History Month.
As always, any feedback on this episode would be appreciated. If have any suggestions, or if you'd like to recommend a song or album for a future episode, drop me a line and let me know.
Remember, I've added a button to my Ko-fi page. If you'd like to support me one cup of coffee at a time, a donation is only $3. I've also opened a Redbubble store. I only have a couple designs up, but keep an eye on it as I'll be trying to add more. Any proceeds or donations received will be put towards purchasing new Japanese Christmas music to review for future episodes. You can also find me on Facebook, Instagram and Twitter. And if you get a chance, leave me a review on iTunes. Thanks!
Listen to this episode of the Holly Jolly Xmasu Podcast
Author: Holly Jolly X'masu
Title:
Episode 43: May J.'s "Christmas Songs"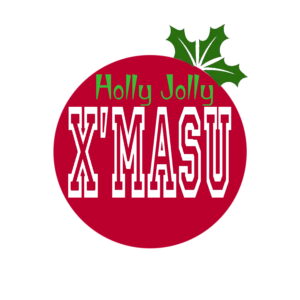 https://christmaspodcasts.com/wp-content/uploads/2020/11/hollyjollyxmasu-scaled.jpg
2560
2560
e_xander
https://christmaspodcasts.com/wp-content/uploads/2023/06/logo4-300x138.png
e_xander
2022-02-18 17:17:40
2022-02-21 06:18:06
Episode 43: May J.'s "Christmas Songs"