Welcome to episode 48 of Holly Jolly X'masu! In this first of two episodes about legendary clarinetist Eiji Kitamura, I'll be discussing his 1965 EP, "Dancing Christmas," and his 1988 album, "Golden Christmas Songs."
As I mentioned in this episode, Eiji Kitamura's music is some of the earliest Japanese Christmas music I came across. While my attempts to get all three of his albums were frustrating at times, I was thrilled to finally own them all. It was just as enjoyable learning about him and finding that, at 93 years old, he's still performing and recording.
One of the most delightful surprises I've had while collecting was finding that he played on Tatsuo Otsuka's "Christmas Serenade." I first saw the cover for the album in early 2020, and it took well over a year to finally get a copy. As with Eiji Kitamura's albums, it was worth the wait.
I have to apologize for how late I am releasing this episode. The past month has been a string of hassles and crises. While I didn't have as much time to work on my podcast as I'd have liked, I was able to make some headway on the huge backlog of music I've been needing to digitize and prepare for future episodes. Until a few days ago, I was nearly done, but a new bundle of records put me a little further behind. I can't complain, though, as several of the records I've gotten recently are real holy grails. I've managed to remove several of the biggest items from my wishlist of albums, and I can't wait to cover them at some point.
I hope you've enjoyed this introduction to Eiji Kitamura. Join me back here later this month as I finish discussing his career and his Christmas music.
As always, any feedback on this episode would be appreciated. If have any suggestions, or if you'd like to recommend a song or album for a future episode, drop me a line and let me know.
Remember, I've added a button to my Ko-fi page. If you'd like to support me one cup of coffee at a time, a donation is only $3. I've also opened a Redbubble store. I only have a couple designs up, but keep an eye on it as I'll be trying to add more. Half of any proceeds or donations received will be donated to support the people of Ukraine, while the rest will be used to purchase new Japanese Christmas music to review for future episodes. You can also find me on Facebook, Instagram and Twitter. And if you get a chance, leave me a review on iTunes. Thanks!
Listen to this episode of the Holly Jolly Xmasu Podcast
Author: Holly Jolly X'masu
Title:
Episode 48: Eiji Kitamura's "Dancing Christmas" and "Golden Christmas Songs"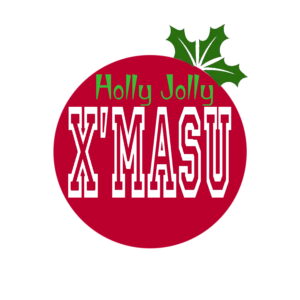 https://christmaspodcasts.com/wp-content/uploads/2020/11/hollyjollyxmasu-scaled.jpg
2560
2560
e_xander
https://christmaspodcasts.com/wp-content/uploads/2023/06/logo4-300x138.png
e_xander
2022-04-23 05:56:26
2022-04-24 16:56:46
Episode 48: Eiji Kitamura's "Dancing Christmas" and "Golden Christmas Songs"