Welcome to episode 55 of Holly Jolly X'masu! In this episode, I'll be Yumi Matsutoya's Christmas songs.
When it comes to Japanese Christmas music, there are a handful of really key artists. Over the past forty years, one of the most influential is Yumi Matsutoya. She's certainly not the most prolific when it comes to Christmas music, but she helped to revive public interest, and she furthered the success of Japanese Christmas pop songs. While original Christmas pop songs were being written in Japan as early as the 1950s, until the late 1970s they were more the exception than the rule. From 1978 to 1983, a string of Christmas hits written by young Japanese pop and rock artists helped convince the public and the music industry that there was more to Christmas than "Jingle Bells," "Rudolph," and Bing Crosby. Yuming was one of the most successful of the bunch.
From 1974 to 2002, Yuming regularly produced Christmas, or Christmassy songs. "MISSLIM," "Streamline '80" and "Surf and Snow" were albums I bought or knew about early on. I found out about the others as I researched her more. I've bought copies of most of the albums featuring her Christmas songs, but the rest came from her "Seasons Colours Song Collection" 4-CD set.
I was eager to talk about her music and the impact it has had. One of the things I enjoyed most about researching her was finding videos of some of her old performances. She's always had a great stage presence, but it's the older videos, particularly from the 70s and 80s, that I enjoy the most. One I regret not being able to find was a video of her performing "Christmas Waiting At The Lodge" while riding a ski lift. It's from a late-70s or early-80s television special, and it reminded me of one of John Denver's specials from the same period.
Christmas Waiting At The Lodge
I hope you've enjoyed Yumi Matsutoya's music. If you'd like to hear more from her, there's plenty to be found online. A lot of unauthorized videos have been taken down lately, but she has her own YouTube channel and more music is being added there regularly. Her Christmas music is just the tip of the iceberg.
Join me back here on the 25th for my third Christmas In July episode. I don't expect it to be late, but I've run into a lot of snags, including delays to my latest order of records, so there's a chance it won't hit until the 26th. I have a great selection of summery Christmas songs lined up and you're sure to enjoy them.
As always, any feedback on this episode would be appreciated. If have any suggestions, or if you'd like to recommend a song or album for a future episode, drop me a line and let me know.
Remember, I've added a button to my Ko-fi page. If you'd like to support me one cup of coffee at a time, a donation is only $3. I've also opened a Redbubble store. I only have a couple designs up, but keep an eye on it as I'll be trying to add more. Half of any proceeds or donations received will be donated to support the people of Ukraine, while the rest will be used to purchase new Japanese Christmas music to review for future episodes. You can also find me on Facebook, Instagram and Twitter. And if you get a chance, leave me a review on iTunes. Thanks!
Listen to this episode of the Holly Jolly Xmasu Podcast
Author: Holly Jolly X'masu
Title:
Episode 55 – Yumi Matsutoya's Christmas Songs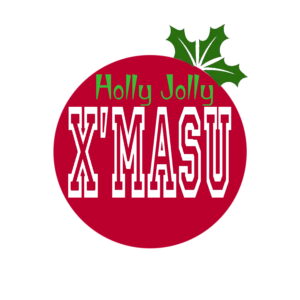 https://christmaspodcasts.com/wp-content/uploads/2020/11/hollyjollyxmasu-scaled.jpg
2560
2560
e_xander
https://christmaspodcasts.com/wp-content/uploads/2023/06/logo4-300x138.png
e_xander
2022-07-17 22:30:00
2022-07-18 06:30:22
Episode 55 - Yumi Matsutoya's Christmas Songs