Welcome to episode 66 of Holly Jolly X'masu! In this episode, I'll be wrapping up my "Big In Japan" month with a selection of records from a variety of artists who found their biggest or initial success in Japan.
This is easily one of the episodes I've been most excited to record. While the nostalgia invoked by Bob McGrath, and the relative notoriety of Jennifer Connelly's record were big deals, those paled in comparison to everything I was able to uncover about Paul Anka's "Christmas In Japan." I've mentioned before that I'm not in the best position to uncover facts about Japanese Christmas music that my friends in Japan don't already know, so when I do, it's a huge accomplishment for me. I've always liked Paul Anka, so the fact that his record was involved made it even more meaningful.
As promised in the episode, here are the English lyrics to "Vive Le Vent":
Long live the wind, long live the wind Long live the winter wind Which goes whistling, blowing Through the tall green Christmas trees, oh!
Long live the weather, long live the weather, Long live the winter weather Snowballs and new year's day and happy new year Grandma!
Along the long road All white from the white snow Walks an old man With his cane in his hand And all above the wind Which whistles in the branches Blows on him the romantic tune That he sang as a young child, oh!
Merry, Merry Christmas To the thousand candles Which delight toward heaven The night's bells. Long live the wind, long live the wind Long live the winter wind Which brings to old kids Their memories of yesterday, oh!
And the old man Goes down toward the village It's the time when everyone is good And the shadow dances near the fire But in each house There floats a festive air Everywhere the table is set And you hear the same song, oh!
I ran a little long in spots this episode, so I had to edit out a few bits. One thing I regretted cutting was the fact that "Christmas In Japan" was released on both 45 and 78. I've seen one copy of the 78 for sale. Unfortunately, I didn't bid on it. I'll keep looking, though.
Jimmy Osmond's record was a fun one to pick up. It was also surprisingly hard to find. I had a copy sitting in my wish list on one of the record sites for a couple months, but when I went to buy it, their copy had sold. It took over a year for another copy to show up. Since then, I've seen dozens of them, but there was a long stretch where I'd started to worry that I'd never see another.
From a pure nostalgia standpoint, Bob McGrath's EP was one of the biggest highlights of my collecting career. Of the human characters on "Sesame Street," Bob was always my favorite. Hearing his "Jingle Bells" the first time took me back to my childhood. When a copy of his "White Christmas" single showed up a month or two ago, I couldn't pass on it.
I resisted getting "Jennifer's X'mas" for quite some time. Now that I have it, I don't regret it, although I'm glad I didn't pay as much as some others have.
Jennifer Connelly on "The Graham Norton Show"
I hope you've had as much fun listening to and learning about these artists who were "Big In Japan" as I did collecting and researching their music. Join me back here next month as I celebrate Christmas with four weekly episodes. Up first is the Hibari Children's Chorus and their 1965 album, "Good Child's Christmas Party." After that, I'll be covering the King Orchestra's 1978 album, "Jingle Bells – Christmas Karaoke Collection." Then join me later in the month as I talk about one of the greatest Japanese Christmas compilations to come out of the 1980s, "Mint Sound's X'mas Album." Finally, on Christmas Day, listen in as I cover a virtually unknown City Pop Christmas compilation. It's one of the coolest records in my collection and one you don't want to miss.
As always, any feedback on this episode would be appreciated. If have any suggestions, or if you'd like to recommend a song or album for a future episode, drop me a line and let me know.
Remember, I've added a button to my Ko-fi page. If you'd like to support me one cup of coffee at a time, a donation is only $3. I've also opened a Redbubble store. I only have a couple designs up, but keep an eye on it as I'll be trying to add more. Half of any proceeds or donations received will be donated to support the people of Ukraine, while the rest will be used to purchase new Japanese Christmas music to review for future episodes. You can also find me on Facebook, Instagram and Twitter. And if you get a chance, leave me a review on iTunes. Thanks!
Listen to this episode of the Holly Jolly Xmasu Podcast
Author: Holly Jolly X'masu
Title:
Episode 66: A Very "Big In Japan" Christmas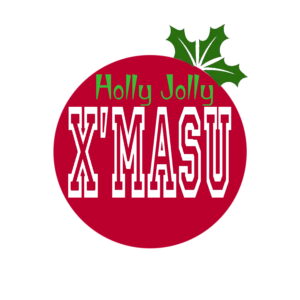 https://christmaspodcasts.com/wp-content/uploads/2020/10/Logo-scaled.jpg
2560
2560
e_xander
https://christmaspodcasts.com/wp-content/uploads/2023/06/logo4-300x138.png
e_xander
2022-11-23 22:44:26
2022-11-24 07:44:52
Episode 66: A Very "Big In Japan" Christmas