Welcome to episode 77 of Holly Jolly X'masu! In this episode, I'll be talking about Mieko Hirota's Christmas music.
One of the most fascinating things about collecting Japanese records has been discovering these phenomenal singers and musicians I'd had no knowledge of before. Mieko Hirota was an amazingly talented performer, and while she'd had some exposure in the US, I'd never heard her name until three years ago.
As much as I've enjoyed the Christmas aspect of my collection, I've gotten just as much pleasure exploring other aspects of these artists' careers. If not my podcast, I likely wouldn't have been exposed to a lot of the City Pop, Jazz and other great Japanese music I've found myself listening to over the past few years.
Mieko Hirota has been one of the real highlights. She recorded some of the best vocal Japanese Christmas music of the 1960s, and the rest of the songs I've heard from her were equally as good.
I hope you enjoyed Mieko Hirota as much as I have. She left an indelible mark on the Japanese music industry, and now that I have a little more experiencing collecting, I can see why her Christmas releases demand the prices they do. I've mentioned that I've fallen behind over the past month or so. I'm hoping to get back on track in April, starting with my next episode which will go live on the 1st. It's one that needs to be heard to be believed.
As always, any feedback on this episode would be appreciated. If have any suggestions, or if you'd like to recommend a song or album for a future episode, drop me a line and let me know.
Remember, I've added a button to my Ko-fi page. If you'd like to support me one cup of coffee at a time, a donation is only $3. I've also opened a Redbubble store. I only have a couple designs up, but keep an eye on it as I'll be trying to add more. Half of any proceeds or donations received will be donated to support the people of Ukraine, while the rest will be used to purchase new Japanese Christmas music to review for future episodes. You can also find me on Facebook, Instagram and Twitter. And if you get a chance, leave me a review on iTunes. Thanks!
Listen to this episode of the Holly Jolly Xmasu Podcast
Author: Holly Jolly X'masu
Title:
Episode 77: Mieko Hirota's Christmas Music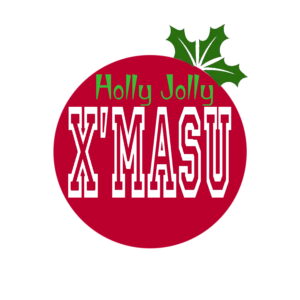 https://christmaspodcasts.com/wp-content/uploads/2020/11/hollyjollyxmasu-scaled.jpg
2560
2560
e_xander
https://christmaspodcasts.com/wp-content/uploads/2023/06/logo4-300x138.png
e_xander
2023-03-28 22:51:20
2023-03-29 05:51:45
Episode 77: Mieko Hirota's Christmas Music