Welcome to episode 86 of Holly Jolly X'masu! In this special Christmas in July episode, I talk about a selection of summery Christmas songs from a variety of artists.
As I said in the episode, I really enjoy putting these episodes together. It gives me a chance to share some songs that might not fit in another episode, and artists I wouldn't be able to cover otherwise. At this point, I think I've found all the low-hanging fruit, so it will take a lot of digging to find other Summer Christmas songs. I have plenty for next year, and should be good for the following July, but I'll have to work hard to find more than that. Just to recap, I've posted the titles and album covers for the songs from this episode below.
1. Pauro Cesar Trio – Merry X'mas In Summer
2. Akiko Ozawa – Christmas In August
3. Masako-san – Summer Christmas
4. You Hayami – Summer Holy Night
5. Momoiro Clover Z – Midwinter Sunshine Summer Time
6. Conny, Dibbs, Boz & Friends – Surfers Christmas Wish
7. Sexy Zone – It Snows In Sexy Summer
8. Mariko Nagai – Midsummer Eve
9. Natsuko Upper Crust – X'mas & Sun
10. Tenchi Souko and Honey Knights – Aloha Santa
11. Snyder – Rise '80 – Midsummer Eve
I hope you enjoyed this year's Christmas in July. This is probably my most eclectic selection of songs yet. I can't overstate how thrilled I was to finally get a few of them.
August is 80s month, so be sure to join me back here for a couple of great 80s episodes. In my first August episode, I'll be paying tribute to the legendary Ryuichi Sakamoto who passed away earlier this year. I'll be covering the 1983 movie, "Merry Christmas, Mr. Lawrence," and its soundtrack. Then join me on the 25th when I cover the MIDI label's 1988 compilation, "Winter Tales." I'll follow that up in September with their 1992 compilation, "Winter Tales 2." If I get a little extra time, I'll try to put out a bonus episode. Whatever the case, I'll be covering some fantastic music and a true classic movie, so be sure to tune in.
As always, any feedback on this episode would be appreciated. If have any suggestions, or if you'd like to recommend a song or album for a future episode, drop me a line and let me know.
Remember, I've added a button to my Ko-fi page. If you'd like to support me one cup of coffee at a time, a donation is only $3. I've also opened a Redbubble store. I only have a couple designs up, but keep an eye on it as I'll be trying to add more. Half of any proceeds or donations received will be donated to support the people of Ukraine, while the rest will be used to purchase new Japanese Christmas music to review for future episodes. You can also find me on Facebook, Instagram and Twitter. And if you get a chance, leave me a review on iTunes. Thanks!
Listen to this episode of the Holly Jolly Xmasu Podcast
Author: Scott Leopold
Title: Episode 86: Christmas In July – 2023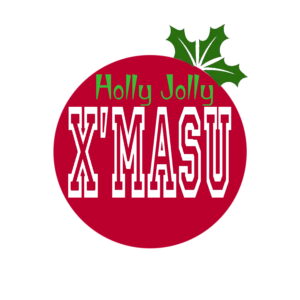 https://christmaspodcasts.com/wp-content/uploads/2020/11/hollyjollyxmasu-scaled.jpg
2560
2560
e_xander
https://christmaspodcasts.com/wp-content/uploads/2023/06/logo4-300x138.png
e_xander
2023-07-24 22:13:55
2023-07-25 06:14:14
Episode 86: Christmas In July - 2023