Welcome to episode 89 of Holly Jolly X'masu! In this episode, I talk about the 1992 compilation, "Winter Tales 2," from the MIDI label.
I hope you've enjoyed MIDI's wintry compilations over the last two episodes. Despite the repetitiveness, there are some real gems included on them. I'm looking forward to revisiting a few of the artists when I cover their other Christmas songs.
I wasn't sure I'd be able to get this episode out this month, but I made it just under the wire. I'm caught up for the moment, and I'm hoping I'll have enough time to stay ahead of schedule the rest of the year. I have some great episodes planned and I'm going to do my best to get to them all.
Join me back here next month as I cover a couple of really great albums. Up first is Jazz singer Yuki Izumine's 2008 alubm, "Let It Snow!" Then join me for another fantastic compilation, "Christmas Songs," from 2010. Plus, keep in mind that November 1st is Christmas Podcast Day. A bunch of us Christmas podcasters will be releasing special episodes. Stay tuned for further details.
As always, any feedback on this episode would be appreciated. If have any suggestions, or if you'd like to recommend a song or album for a future episode, drop me a line and let me know.
Remember, I've added a button to my Ko-fi page. If you'd like to support me one cup of coffee at a time, a donation is only $3. I've also opened a Redbubble store. I only have a couple designs up, but keep an eye on it as I'll be trying to add more. Half of any proceeds or donations received will be donated to support the people of Ukraine, while the rest will be used to purchase new Japanese Christmas music to review for future episodes. You can also find me on Facebook, Instagram and Twitter. And if you get a chance, leave me a review on iTunes. Thanks!
Listen to this episode of the Holly Jolly Xmasu Podcast
Author: Scott Leopold
Title:
Episode 89: MIDI's "Winter Tales 2"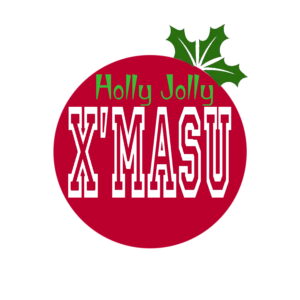 https://christmaspodcasts.com/wp-content/uploads/2020/11/hollyjollyxmasu-scaled.jpg
2560
2560
e_xander
https://christmaspodcasts.com/wp-content/uploads/2023/06/logo4-300x138.png
e_xander
2023-09-30 20:46:52
2023-10-02 05:47:17
Episode 89: MIDI's "Winter Tales 2"