Welcome to episode 92 of Holly Jolly X'masu! In this special Christmas Podcasters Day episode, I talk about "Mr. Magoo's Christmas Carol," from 1962.
I can't tell you how much I love this special. It's one of those things from when I was kid that has really stood the test of time. Jule Styne and Bob Merrill's music is a big reason for that, as are the performances of Jim Backus, Jack Cassidy and the rest of the cast. I was really only able to scratch the surface about the special and the people involved. If you'd like to learn more, do yourself a favor and get yourself a copy of Darrell Van Citters exceptional book, "Mr. Magoo's Christmas Carol, The Making Of The First Animated Christmas Special."
Since this is Christmas Podcast Day, make sure to check out a few of the other podcasts out there. You can find us all at christmaspodcasts.com, but we'll also be posting links to each other's shoes throughout the day.
Be sure to join me back here next month as I talk about the music of Japanese clarinetist Shoji Suzuki. Up first is the 1959 compilation, "X'mas All Star Jazz Parade." After that, I'll be covering his 1963 album, "Merry Christmas." Then join me on the 25th for "Swingin' Christmas" from 1961. It's one of the first Japanese Christmas albums I found online, and one that really got me hooked on finding more. All three are exceptional albums and you won't want to miss them.
As always, any feedback on this episode would be appreciated. If have any suggestions, or if you'd like to recommend a song or album for a future episode, drop me a line and let me know.
Remember, I've added a button to my Ko-fi page. If you'd like to support me one cup of coffee at a time, a donation is only $3. I've also opened a Redbubble store. I only have a couple designs up, but keep an eye on it as I'll be trying to add more. Half of any proceeds or donations received will be donated to support the people of Ukraine, while the rest will be used to purchase new Japanese Christmas music to review for future episodes. You can also find me on Facebook, Instagram and Twitter. And if you get a chance, leave me a review on iTunes. Thanks!
Listen to this episode of the Holly Jolly Xmasu Podcast
Author: Scott Leopold
Title:
Episode 92: Mr. Magoo's Christmas Carol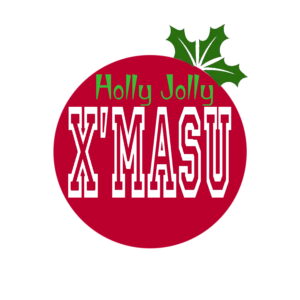 https://christmaspodcasts.com/wp-content/uploads/2020/11/hollyjollyxmasu-scaled.jpg
2560
2560
e_xander
https://christmaspodcasts.com/wp-content/uploads/2023/06/logo4-300x138.png
e_xander
2023-10-31 22:52:03
2023-11-01 05:52:32
Episode 92: Mr. Magoo's Christmas Carol