Welcome to episode 93 of Holly Jolly X'masu! In this episode, I talk about the 1959 compilation, "X'mas All Star Jazz Parade."
This is a great album and I hope you've enjoyed it. This really kicks off my Christmas season, and I have some phenomenal music headed your way. I'll be focusing on Shoji Suzuki the rest of this month. Although Akira Ishikawa sparked my interest in Japanese Christmas music, Shoji Suzuki's music is easily as responsible for turning it into an obsession. Join me next time for his 1963 album, "Merry Christmas," then listen in on the 25th for his "Swingin' Christmas," which is one of my absolute favorite albums.
Then be sure to listen in each week in December as I cover some of the best and most interesting albums in my collection. I'll start off the month with the Meiji Gakuin University Glee Club's 10th anniversary performance of Bach's Christmas Oratorio. After that, I'll cover a really outstanding late 60s children's album, "Christmas Song/New Year's Song." Trust me when I say it's one you have to hear. Then listen in for Kayo Ishu's outstanding "Scat Christmas." I'll close out the year with a pair of albums that have to be heard to be believed.
Don't forget to check my show notes for each episode. I'll be posting the covers of the singles associated with that episode's album. This time around, it's Shoji Suzuki's "Blue Christmas" coupled with Motomichi Ito's "Jingle Bells." As far as I can tell, it's the only single taken from "X'mas All Star Jazz Parade."
As always, any feedback on this episode would be appreciated. If have any suggestions, or if you'd like to recommend a song or album for a future episode, drop me a line and let me know.
Remember, I've added a button to my Ko-fi page. If you'd like to support me one cup of coffee at a time, a donation is only $3. I've also opened a Redbubble store. I only have a couple designs up, but keep an eye on it as I'll be trying to add more. Half of any proceeds or donations received will be donated to support the people of Ukraine, while the rest will be used to purchase new Japanese Christmas music to review for future episodes. You can also find me on Facebook, Instagram and Twitter. And if you get a chance, leave me a review on iTunes. Thanks!
Listen to this episode of the Holly Jolly Xmasu Podcast
Author: Scott Leopold
Title:
Episode 93: X'mas All Star Jazz Parade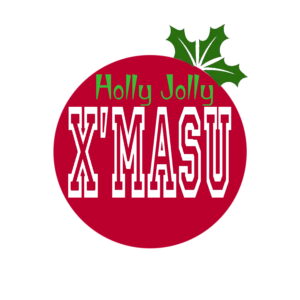 https://christmaspodcasts.com/wp-content/uploads/2020/11/hollyjollyxmasu-scaled.jpg
2560
2560
e_xander
https://christmaspodcasts.com/wp-content/uploads/2023/06/logo4-300x138.png
e_xander
2023-11-10 22:50:35
2023-11-13 05:51:03
Episode 93: X'mas All Star Jazz Parade