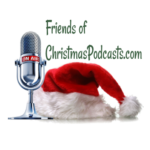 What is the biggest Christmas Stress effecting women this year. You might be surprised.
When is the best time to start shopping for Christmas Presents this year? We know the exact date.
And
What is the Most Hated Christmas Song of all time? Even the singer hated it.
Find out as Liam and Ness Talk all Things Christmas from now till Christmas Day.
Listen to this episode of Christmas Podding
Author: Liam Renton
Title: Christmas Podding -How to avoid the BIGGEST Christmas Stress effecting Women this Year.