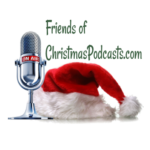 Welcome to the fifth episode of season two of Holly Jolly X'masu! This month, I look at a pair of early 70s boy bands, Juke Box and Finger 5. I grew up listening to our old 45 of the Jacksons singing "Rockin' Robin," watching the Osmonds on TV, and seeing people like Leif Garret, Shaun Cassidy and the Bay City Rollers in Teen Beat, Tiger Beat and the other magazines sharing the newsstands with my comic books each month, so I've really been looking forward to discussing them.
I've been plagued with PC issues over the last several weeks, so I'm far behind where I'd like to be. I was hoping to get a bonus episode out this month, although I may have to push it off until early next month. I also haven't been able to get scans of the interior of the Juke Box record, so I'll have to post those on Instagram once I get the chance.
One of the things that fascinated me about these two bands was how they came along at the dawn of the modern Idol culture in Japan. Their careers weren't quite as regimented as today's Idols, but they really helped to shape what came after them, for better or worse.
I also enjoyed reading about Finger 5. While their dad took his inspiration from the Partridge Family, I personally saw more of the Jacksons in their experience, as the dad formed and managed the band at first. They were also an actual family and not just musicians hired to play the part. Even when the older brothers decided to go on hiatus, they remained a family act, bringing in cousins to take their place. And just like sitcoms of the era taught me, once you bring in a cute, younger cousin, things are never quite the same.
Thanks for listening, and I hope you enjoyed these two records as much as I did. Next month, I'll be discussing Ryoko Moriyama's 1969 album, "Ryoko's Christmas." It's a great album by a wonderful singer who is quite possibly the most prolific Japanese singer, at least when it comes to Christmas music. Be sure to listen in.
As always, any feedback on this episode would be appreciated. If have any suggestions, or if you'd like to recommend a song or album for a future episode, drop me a line and let me know.
Remember, I've added a button to my Ko-fi page. If you'd like to support me one cup of coffee at a time, a donation is only $3. Any donations received will be put towards purchasing new Japanese Christmas music to review for future episodes. You can also find me on Facebook, Instagram and Twitter. And if you get a chance, leave me a review on iTunes. Thanks!
Listen to this episode of the Holly Jolly Xmasu Podcast
Author: Holly Jolly X'masu
Title: Episode 2-5: Early 70s Boy Bands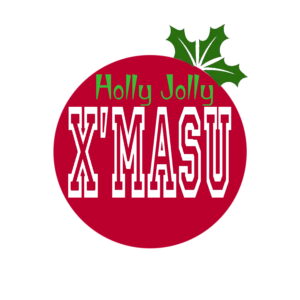 https://christmaspodcasts.com/wp-content/uploads/2020/11/hollyjollyxmasu-scaled.jpg
2560
2560
Christmas Podmaster
https://christmaspodcasts.com/wp-content/uploads/2023/06/logo4-300x138.png
Christmas Podmaster
2021-05-25 06:06:21
2021-05-25 06:06:21
Episode 2-5: Early 70s Boy Bands