Welcome to episode 32 of Holly Jolly X'masu! In this special Halloween episode, I discuss the 1978 movie, "Blue Christmas – Blood Type: Blue," and its soundtrack.
Once I finally tracked down a copy, I really had no idea what to expect from "Blue Christmas." At times, it's a gritty, tense, and unnerving thriller. At other times, it's uneven and somewhat outlandish, with some improbably bad acting and several unnecessarily explicit references to Hitler and the Holocaust. The good outweighs the bad, though, so I'm glad I was able to see it.
While the editing could have been a little tighter, Okamoto's direction is fine. I love the overall look of the movie and there are some truly gorgeous scenes.
As long as nobody is speaking English, the cast is great. The bulk of the non-Japanese actors were amateurish at best. The main cast was splendid, though.
Tatsuya Nakadai as Kazuya Minami
Yusuke Okada as Kidokoro, and Harumi Arai as Yuko Takamatsu
Hiroshi Katsuno as Oki Taisuke
Keiko Takeshita as Saeko Nishida
Masaya Oki as Harada
John
Super-powered Alan
George
Reno
The Humanoids!
The Christmas scenes were great, as were the closing shots of Oki and Saeko's tragic end.
Char's "Blue Christmas" really grew on me, especially after watching the movie all the way through six times, then scanning through multiple times for notes and screen captures. Given the choice, I'll listen to the Japanese version, but I'm glad I got both copies.
Thanks for listening, and I hope you enjoyed my recap of "Blue Christmas" and its music. While not strictly a horror movie, it was a fun way to bring a little eerie, Halloween feeling to the podcast. Join me back here next month for a couple albums from the 1960s. First up is Yujiro Ishihara's 1966 album, "Xmas Carol." It's a fine vocal album and one any fan of Perry Como or Andy Williams should enjoy. Then tune in on the 25th for Satoru Oda's splendid 1964 album, "Tenor in X'mas." It's a wonderful Mood Kayo sax album, and one you don't want to miss.
As always, any feedback on this episode would be appreciated. If have any suggestions, or if you'd like to recommend a song or album for a future episode, drop me a line and let me know.
Remember, I've added a button to my Ko-fi page. If you'd like to support me one cup of coffee at a time, a donation is only $3. I've also opened a Redbubble store. I only have a couple designs up, but keep an eye on it as I'll be trying to add more. Any proceeds or donations received will be put towards purchasing new Japanese Christmas music to review for future episodes. You can also find me on Facebook, Instagram and Twitter. And if you get a chance, leave me a review on iTunes. Thanks!
Listen to this episode of the Holly Jolly Xmasu Podcast
Author: Holly Jolly X'masu
Title: Episode 32 – Blue Christmas – Blood Type: Blue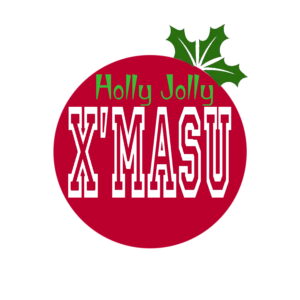 https://christmaspodcasts.com/wp-content/uploads/2020/11/hollyjollyxmasu-scaled.jpg
2560
2560
Christmas Podmaster
https://christmaspodcasts.com/wp-content/uploads/2023/06/logo4-300x138.png
Christmas Podmaster
2021-10-30 22:41:41
2021-10-31 09:42:30
Episode 32 - Blue Christmas - Blood Type: Blue